Article
Poultry- A Potential Source of Transmission of ESBL Producing Bacteria to Humans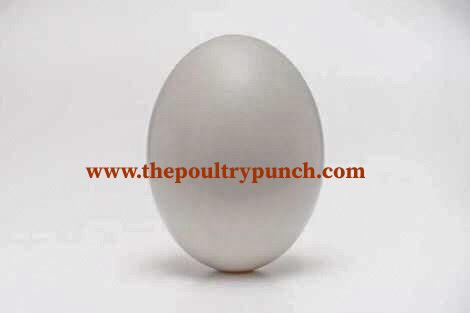 Dr.Indica Sharma, Dr.Deep Shikha
Division of Veterinary Microbiology & Immunology,
SKUAST-Jammu, J&K, India (181102)
Introduction
Extended Spectrum Beta-lactamases (ESBLs) are enzymes that mediate resistance to extended–spectrum (third generation) cephalosporins (e.g., ceftazidime, cefotaxime, and ceftriaxone) and monobactams (e.g., aztreonam) but do not affect cephamycins (e.g., cefoxitin and cefotetan) or Carbapenems (e.g., meropenem or imipenem). These enzymes are derived either from broad spectrum beta-lactamases following mutations in the beta-lactamase genes or have been derived from chromosomal beta-lactamases of certain environmental bacteria.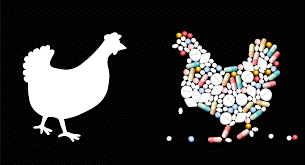 ESBLs
The first plasmid mediated β lactamase in gram negative bacteria was TEM-1 (detected in the K.pneumoniae), described in the early 1960s. It was designated as TEM because it was isolated from the blood culture of a lady named Temoniera in Greece. There are several groups of ESBLs. These ESBLs can be either chromosomal or plasmid encoded. The largest groups are the mutants of TEM and SHV β-lactamases. Globally TEM-3, TEM-5, TEM-10, TEM-12, TEM-26, TEM-52 are TEM type ESBLs. In 1983, plasmid mediated resistance to cefotaxime in clinical isolates of K. pneumoniae and S. marcescens was described from Germany and was designated as SHV-2 (for sulfhydryl variable). SHV-2, SHV-5, SHV-12 are common SHV type ESBLs. The second largest group of ESBLs includes the CTX-M enzymes. Because of its predominant activity against Cefotaxime and location of its isolation(Munich), the enzyme was named as CTX-M. CTX-M-15, CTX-M-16, CTX-M-19 and CTX-M-27 are common CTX-M type ESBLs. The minor ESBLs include OXA (Hydrolysis of oxacillin), PER (Pseudomonas extended resistance), VEB (Vietnam ESBL), SFO (Serratia fonticola), BES (Brazilian ESBL), BEL(Belgium ESBL), TLA(Tlahuicas) and GES(Guyana ESBL) types and are rarely encountered.
Multidrug Resistant Bacteria
The discovery of antibiotics was certainly one of the greatest advances of modern medicine. But unfortunately the massive and indiscriminate use of different classes of antibiotics in the veterinary context has contributed to the selection and spread of multidrug-resistant bacteria. Livestock animals are considered important reservoirs of antibiotic-resistant bacteria and their role on human health has drawn considerable global attention. Antibiotic Resistant organisms re-enter the human and animal populations through various pathways including natural water, irrigation water, drinking water, vegetables and foods. The antimicrobial resistant genes are transferred horizontally among bacteria mainly by conjugation. The emergence of drug resistant strains due to continuous feeding of antibiotics to livestock has led to loss of their efficacy (White et al., 2002). ESBL producing organisms have been detected all over the world and its presence in clinical infection results in treatment failure.
ESBL Producing Bacteria in Poultry
Poultry have been suggested as a potential source of transmission of ESBL producing bacteria to humans either by direct contact or by consumption of contaminated meat products leading to the colonization of the intestinal tract and eventually to severe infections (Lazarus et al., 2014). Higher rate of prevelance could be due to indiscriminate use of 3rd generation cephalosporins as the source of growth promoters and disease prevention in poultry and other reason being the Plasmid- mediated horizontal transfer of bla gene. In addition, contamination of wastewater with antibiotic residues can also lead to selective pressure on antibiotic-resistant bacteria and resistant gene that can pose great risk, which suggests that aquatic environment could be an important factor in the spread of resistance as indicated by Zhang et al. (2014). Enterobacteriaceae resistant to third generation cephalosporins as a result of cephalosporin overuse in poultry production are found to be associated with increased human deaths in Europe. (Collignon et al., 2013). Furthermore, the presence of various cardinal virulence genes in ESBL producers may increase the pathogenicity and complicate the therapeutic strategy.
ESBLs have evolved greatly over the last 20 years. These ESBLs limit the efficacy of extended spectrum cephalosporins and are associated with high morbidity and mortality. These ESBLs are becoming increasingly complex and diverse and their detection is becoming increasingly challenging for clinical microbiology laboratories to determine the magnitude of the problem of antibiotic resistance existing in the environment. So limiting antimicrobial use may curtail the selection and persistence of predominant ESBL clones and probable dissemination of conjugative plasmids among strains, thus decreasing not only the number of potential ESBL donors but also the accumulation of antibiotic resistance genes on common genetic elements.