News
CONVERTING COMPETITIONS INTO COLLABORATIONS TO GET ACE OVER ODDS DURING PANDEMIC BY ADOPTING ONLINE MEETINGS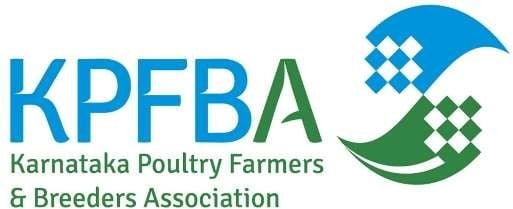 POULTRY PUNCH – What made KPFBA so robust to take innovative and latest trends to revive and develop poultry market?
Dr. Sushanth Rai. B: Our association is fortunate enough to emerge as a robust association to take innovative and latest trends to revive and develop poultry market is because, we get very good support and cooperation not only from our members but also non-members too. We work together not only with entrepreneurs but also poultry veterinarians (IVPI) & scientific community, policy makers (Poultry Federation) synergistically. All our Past President's continuous blessings and guidance are always enriching us. In addition to this we have very active Executive Secretary Mr. Inayath Ulla Khan too.
KPFBA is quick to adopt new technologies & management tools to cater to its needs such as, Teleconference Facilities, video Conference Facilities, Work from Home / anywhere etc. In the time when we could not meet each other or host any meetings or seminars, the Teleconference & Video Conference made it possible to interact more frequently and effectively too, thanks to pandemic which brought all the stakeholders together at-least on virtual meet. The lockdown or pandemic did not stop us in conducting our regular technical seminars too – this time we hosted 4 technical seminars online using zoom (Webinars) and attracted huge participants from the subcontinent, which otherwise we used to get participants only from our state in regular seminars.
KPFBA has made more than a dozen Whats App groups each to cater to specific vertical (Parent Birds, Hatching Eggs, Day Old Chicks & Broiler), or issues at hand for effective coordination. Our members & their representatives / participants are quick enough to answer any query in the specific groups with their valuable inputs. Coupled with this we have a dynamic Executive Secretary who ensures to keep an eye on all the discussions and prepare required plan of action for its execution. The collective decisions of the association are being effectively executed by our secretariat.
KPFBA firmly believes that the communication is the key, Numbers don't lie, data collection and compilation is the fundamental strategy used in KPFBA.
POULTRY PUNCH – Can you brief us on the role played by KPFBA and its office bearers & in helping the poultry sector to bounce back after seeing the deepest low in broiler market.
Dr. Sushanth Rai. B: KPFBA sensed the danger that this ongoing pandemic bring to the poultry sector in the initial stages itself and started taking corrective measures, as soon as the pandemic erupted in its epicentre. The rumours connecting chicken with corona in February 2020 ignited us to be on our tip of the toes. KPFBA defended those anti poultry social media campaigns by releasing print advertisements in multiple daily newspapers, posters in social media and on ground at retail shops and we also ran a radio campaigns in five FM radio stations. In addition to these we also lodge complaints against anti poultry campaigners and sent legal notices too. We made lots of representations for poultry sector at various levels such a Local Panchayaths, Deputy Collectors of Each District, the Municipal Corporations, BBMP, Union Agricultural Ministry, Union Finance Ministry, Union Animal Husbandry Ministry and the Prime Minister's Office.
POULTRY PUNCH – What is the role of an Association for poultry sector?
Mr. Inayath Ulla Khan: Associations plays a critical role in the welfare and development of any sector which it deals with, by establishing best practices, technical & management training programs or seminars, technical standards to be adhered by its members, representing the issues and challenges faced by our sector and members to the Government at the respective levels and Policy interventions if any,lobbying collective market promotional activities and to defend any attacks on poultry sector. Before all that its focus is also to establish collaboration between its member's companies. It will be crucial for all the breeders operating in our state to take up membership with us to ensure we all grow together by helping each other and bring nutritional security to our country.
POULTRY PUNCH – How do you convince the competitors within poultry sector to come on to a single platform?
Dr. Sushanth Rai. B: In Chicken Sector, either we all win or we all lose in the market, hence it is important to bring all the broiler producers on a single platform irrespective of breed or membership affiliation. Even though there is a healthy competition, which is good for any product or market, no one wants to lose their margins. As poultry products are livestock and perishable goods we have to be on our tip of our toes not to go below certain bench mark which the association sets. If one sells at x rate then the other will tend to sell x-1 or x-2, and this series continues making the market to crash. The middle men were taking undue advantage of this practice. When we started our daily two online meetings, all have seen visible results. Also our Executive Secretary's daily meeting reports featuring Market Observation, Marketing Managers Collective Suggestions / recommendations to the BCCKPFBA, names of participating companies / producers & their representatives – not only helped the association to take informed and participated decisions but also enlightened all the producers in our state to joining hands in this platform.
POULTRY PUNCH – How do you conduct these Online Meetings for Real Time Broiler Rate Coordination, what are its objectives and when was is started?
Mr. Inayath Ulla Khan: We first started the Tele-Conferences in Early Feb 2020 manually – in which one of us starts the call and add four persons, then each of them add four persons – like this we used to have 15-20 participants in our daily teleconferences. It was an uncomfortable task, as every time we add a contact, we have to hold all others, and we have to listen to the COVID caller tune multiple times. Later we took paid professional teleconference service, which made our job easy. In this system, all of us can dial in simultaneously without holding the calls, and also we can see the call log with details of participants at the back end.
We adopted Video Conferences on zoom platform, when lockdown was announced in last week of March 2020. As many of the participants were not well versed on how to use it, we have to train them one on one basis before they attend the video conferences through zoom.
Video Conferences: The Video Conferences were made every morning between 10:30 am to 11:30 am, in this we used to address the following points;
1. discuss the on ground / grass root level issues and challenges w.r.t broiler sales, marketing and logistics.
2. Market observations – region wise, marketwise and Companies wise
3. Arrive at a one Single Selling rate by all.
4. Gather suggestions / recommendations to decide daily broiler rates
A report with the outcomes of the above points used to be sent to the Broiler Coordination Committee of KPFBA to take informed decisions w.r.t Daily Broiler Board Rates.
Tele Conferences: The Tele Conferences were done every evening between 7:30 pm to 8:30 pm, in this we used to discuss that day's market scenarios and the neighbouring market's situations. And take confirmations from all the marketing managers to stand at one rate.
The next day, we will, once again ascertain if all stood at the agreed rates (during the video conferences) as confirmed the previous night over teleconference, and this cycle continues.
The prime objective of these online meetings are
1. to ensure the gap reduction between board and selling rates
2. to ensure the farmers get better rate realisations.
POULTRY PUNCH – What motivates the participants to be consistent in these meetings?
Dr.Anjan Goswami: I define This drive as an effort towards converting competition into collaboration. Initially the participation was sluggish, producer Companies were not very confident about revealing production data in front of competitors. We started with a few company's representations first, have kept reinstating to others on importance of sharing data for demand supply estimation and effective price decisions, gradually when the results have become evident, one by one most of the major producing companies have started to participate including even the non-members of KPFBA.
Mr. Inayath Ulla Khan: All the participants are self-motivated and participate regularly in the daily Online Meetings. The dedication of all the participants is worth appreciating, as I have observed that they have joined meetings while they were working from home, and also while they were driving or attending any family functions, funerals and the like. Their dedication has now turned into a habit, if for some reason one of them doesn't attend, the others feel their absence, and visa-versa. I personally find all of them, as a big virtual family whose voice resonates in all our offices & homes every day for at-least two hours in a day.
POULTRY PUNCH – What is the impact of the KPFBA's initiative of conducting Daily Two Online Meetings of Broiler Marketing Managers?
Dr. Anjan Goswami: Impact of the online meetings among the marketing managers is remarkable towards maximising live broiler price in the state. Technology has been playing a significant role. There is a free flow of information and effective communication under the same umbrella leading to a higher bargaining power for the producer companies and thereby optimising the broiler pricing decision.
POULTRY PUNCH – Did you see any positive results of these meetings?
Dr. Anjan Goswami: Yes, Definitely, it's very effective for demand and supply estimation and thereby fixing a much realistic price benefiting all the stake holders of the sector
Mr. Manjesh Kumar Jadav: There is a lot of impact by conducting Broiler Marketing Mangers online meetings twice a day. There has been a very good coordination among marketing managers of different companies, which led to sell for better price. Under cutting between producers has come down. We have started getting better price than Tamil Nadu, South AP and Kerala. There is a good competition among the Marketing Managers to sell for a better price. Thanks to KPFBA for conducting these online meetings with a dedicated secretariat, with which all the Broiler producers have definitely gained a lot and have reduced losses too.
POULTRY PUNCH – Being Office Bearers of KPFBA, do you want to give nny special message to Broiler Producers of Karnataka?
Dr. Anjan Goswami: I hereby take the opportunity to extend my heartiest gratitude to the president of the KPFBA Dr. Shushant Rai for all the support and co-operation, The active involvement of Mr. Mangesh Kumar Jadav, Chairman, Broiler Coordination Committee, – KPFBA, Management Committee Members and all the members of the KPFBA, the producers companies, Proactive Coordination of Mr.Inayath Ulla Khan – Executive Secretary of KPFBA and all the marketing heads of the producer companies without whom this entire mission would not have been made possible.
Dr. Sushanth Rai. B: I personally urge all our members and Broiler Producers to encourage their marketing managers to join in the daily Video & Tele Conferences, which will not only help us in getting better market but also equip them in troubleshooting any marketing issues at grassroots level, and making them more confident in selling our produce at good rates.
I thank all the marketing managers and companies mentioned below, who are consistently participating daily twice and giving good results and our executive secretary Mr. Inayath Ulla Khan for conducting it on a regular basis without a single day off since it started. I also thank Mr. Manjesh Kumar Jadav – Chairman, Broiler Coordination Committee, KPFBA for his advice and consistent motivation to the virtual team and the members of Broiler Coordination Committee – KPFBA viz; Mr. K. S Ashok Kumar & Mr. M.Sriharireddy – Past Presidents, Mr. Shyam Udupa, Mr. Vincent Cutinah, Mr.Maxim DCosta & Dr. M.L Suresh Babu.
List of Regular Participants
Mr. Athindra Kumar R Chitlur , Asst General Manager – M/s. Komarla Group
Mr. Bhaskar M – M/s. Monarch Hatcheries Pvt. Ltd
Mr. D L Anilkumar, Manager Marketing – M/s Venkateshwara Hatcheries Pvt Ltd
Mr. Dhamotharan. V, Sr. Manager Sales & Marketing – M/s. Sriya Farms & Feeds Pvt Ltd
Mr. Ganesha S Manager Marketing – M/s. SKM Animal Feeds and Foods India Pvt Ltd
Mr. Girishankar, Manager – Shimogga – M/s Al-Arif Poultry Company Ltd
Mr. Gurusiddappa V. Kerudi, Marketing Manager – M/s. Indian Agro and Food Industries Ltd
Mr. K.Sivakumar, Asst Section Manager – M/s. CPF INDIA PVT LTD
Mr. N. Muniraja, Manager Marketing – M/s. Godrej Tyson Foods Ltd
Mr. Pathy .B, Zonal Manager (Sales & Marketing ) – M/s. Nanda group
Mr. Puttaraju, Manager Marketing – M/s. Suguna Foods pvt Ltd
Mr. Ramesh C, Manager – M/s. Banashankari Agro Farms
Mr. Ranjith Kumar A, Manager Sales & Marketing – M/s. Nutri feeds and Farms Pvt Ltd
Mr. Rathan Kumar N, Sales Manager – M/s. Begane Farms
Mr. Sanjay C.M, Marketing Manager – M/s. Golden Group
Mr. Sanjeev Manoj Kumar, Manager Marketing – M/s. Suguna Foods pvt Ltd
Mr. Shamasundar Rao UG, DGM Marketing – M/s. Life Line's Feeds India Pvt Ltd
Mr. Veerendra R, Marketing Manager – M/s Lotus Farms
Mr. Venkatraman G Hegde, D G M Integration – M/s. Nutri Feeds & Farms Pvt Ltd
Recognising the contributions of the Marketing Managers, KPFBA hosted a Reward & Recognition Program on 23 Sept 2020 in Bangalore for Broiler Marketing Managers as they Participated Consistently in Daily Online Meetings twice a day for Real Time Broiler Rate Coordination since Feb 2020 on a daily basis, and helped to Stabilize the Broiler Market in Karnataka State.
About KPFBA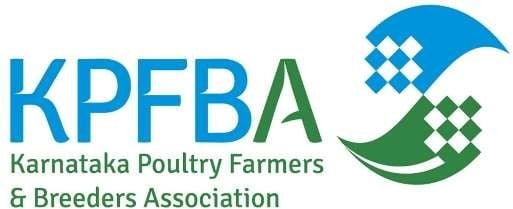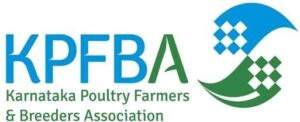 Karnataka Poultry Farmers & Breeders Association [KPFBA] is an Apex body, representing Poultry Farmers & Breeders of Karnataka, India. It was established in 1991 to promote the development of poultry breeding and farming in Karnataka, where the occupation is a major activity. The association is registered under the Karnataka Societies Act 196, u/s 12 A (a) 80G of the Income-tax Act 1961.
KPFBA aims at providing facilities for exchange of information and opinion of interest to poultry breeding farms and poultry farmers. It believes in the advantages of united action to accomplish goals where individuals will not be in a position to accomplish on their own.
In order to collect and exchange information pertaining to poultry breeding and farming, the association co-operates with farmers, businesses, educational, research institutions and other organizations in Karnataka and rest of India.
It undertakes professional, technical and management consultation service to farms in different villages, towns and cities in the state apart from undertaking studies, surveys and research projects.
It also organizes common service facilities to its members and co-operating with other poultry farmer associations in Karnataka and in other states. This is done to further the objectives of the association. And it may get itself affiliated to national bodies, if considered necessary.
We hold consultations with Union and State Governments and other bodies in order to further the cause of poultry farming, breeding, and aims to conduct, undertake and participate in national and international exhibitions.
The association intends to bring out and publish for sale or private circulation or free distribution, books, newspapers, periodicals and pamphlets.
It also seeks to organize exhibitions, trade fairs, promote marketing, marketing groups and to undertake such activities to promote marketing of poultry products.
1. President : Dr. Sushanth Rai – Raison Nutrition
2. Vice President : Mr. S.N.Raghunath – Banashankari Poultry Farms
3. General Secretary : Dr. Anjan Goswami – Khadkeshwara Hatcheries P. Ltd
4. Treasurer : Dr. H.R. Halambi – Sandur Hatcheries
5. MC Member & Single Window Committee Chairman: Dr. Shaheed- M S Poultry Farms
6. MC Member & Hatching Egg Committee Chairman: Mr. Prasanna – Nandini Poultry Farm
7. MC Member & IT, PR & Media Management Committee Chairman: Mr. Narendra Pasuparthy – Nanda Group
8. MC Member : Mr. Vincent Cutinha – Anupama Feeds & Farms
9. MC Member : Dr. Bhoopathi – CPF India
10. KPFBA Executive Secretary : Mr. Inayath Ulla Khan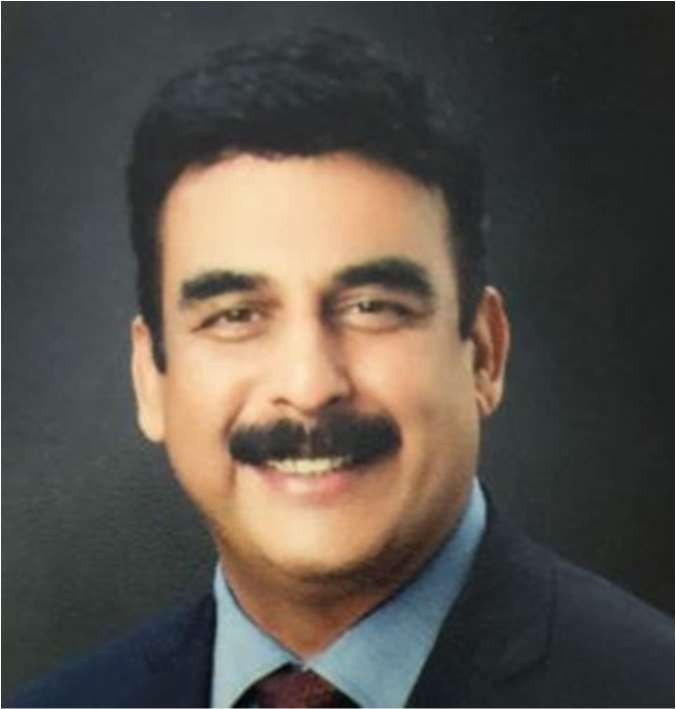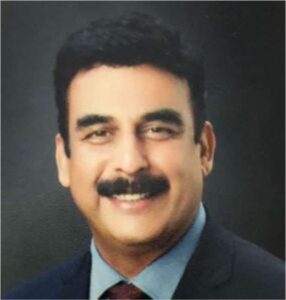 Dr. Sushanth Rai. B:
Dr. Rai is a Veterinary Graduate from Veterinary College, Bangalore & University Veterinary, Animal and Fisheries Sciences Bidar.
He has been serving the poultry industry for more than two decades and has trained several farmers to establish farms for better living, through continuous technical support and management.
He has also undergone hands on training on Poultry Breeding, Hatching and Feed Milling Technology at North Carolina State University, USA. Earlier, he has also served KPFBA being its Vice President and Chairman of the Membership Committee.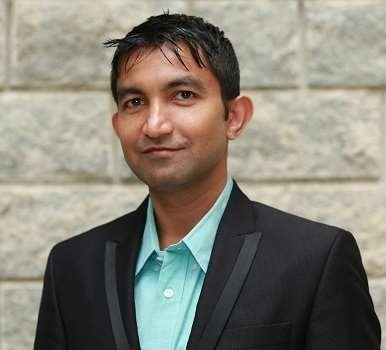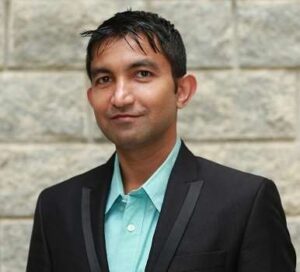 Dr. Anjan Goswami:
A professional entrepreneur having more than a decade experience of managing Enterprises with large scale integrated poultry business, commodity as well as food business in India and East Africa with having exposures in the areas of Veterinary services, Business management strategy and financial analysis, investment advisory and due diligence, M&A deals and corporate restructuring in Agri businesses and food processing, food service & retail sectors. Dr. Anjan has been instrumental in designing and implementing several investment and revenue sharing models at different operational levels of poultry sector, benefiting the farming community and poultry integrators across the country
Dr. Anjan also extends management and technical support to the Small & Medium Enterprises and start-ups of Indian poultry and elite sectors on various technical, strategic business and financial decision making processes. He is a regular speaker in different forums and institutions of Indian Poultry Sector Such as CPDO&TI, VV Rao Institute of Poultry Management. Pune, IPSACON, and VIP Etc
Prior to taking over the responsibility as General Secretary, KPFBA, Dr. Anjan has earlier served the Association as Chairman, Single window Cull bird's sales committee from 2015-2017 and has also been an integral part of KPFBA as member of different sub-committees contributing towards the welfare of the Poultry fraternity
Apart from being a Masters in veterinary science(M.V.Sc) and MBA from Indian Institute of Management, Bangalore(IIMB), his academic exposure includes "Advance business management training from Capsim Management Simulation Inc, USA, Executive General management program from IIMB and studies on rural sociology under the program "understanding rural India" from Azim Premji University, Bangalore. Currently he is pursuing fellow program in management (doctorate) studies from Indian School of Business, ISB Hyderabad.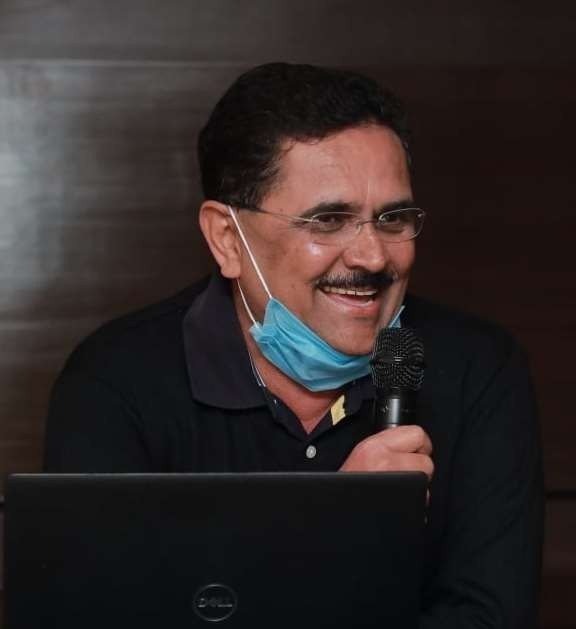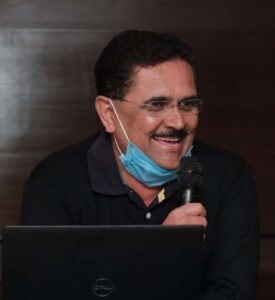 Mr. Manjesh Kumar Jadav:
Mr. Manjesh Kumar Jadav, is the Chairman of Broiler Coordination Committee of KPFBA. Earlier too he led the association being its General Secretary during 2013-15 and 2017-19. He is the General Manager of Venkateshwara Hatcheries Pvt.Ltd – CBF division, since last 14 years.
He is Post graduate in Science from Bangalore University. Earlier he has also served Hindustan Lever, Godrej Agrovet, Suguna Poultry etc at various capacities. He is in poultry and livestock industry for more than 35 years and having through knowledge of the business. He brings his vast experience in people management and leadership qualities in the market to take the association to greater heights.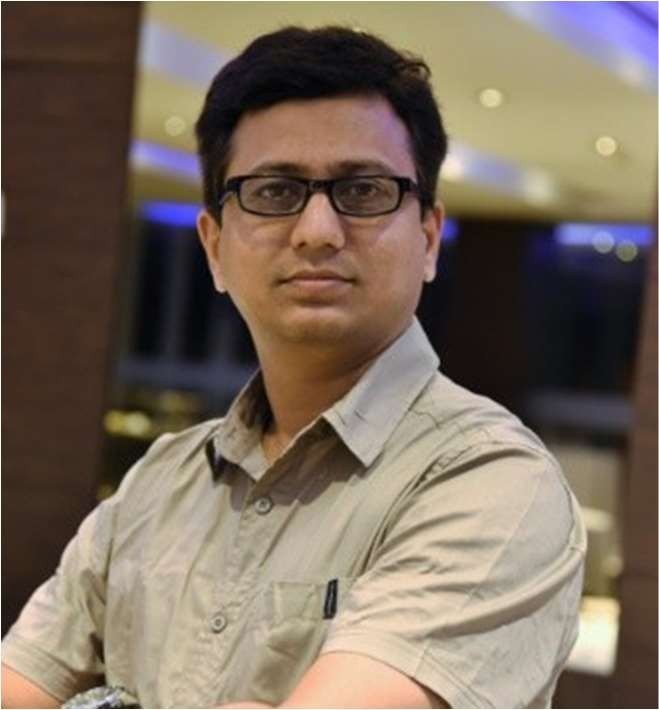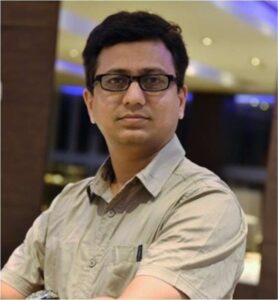 Mr. Inayath Ulla Khan:
Inayath Ulla Khan is currently the Executive Secretary, Karnataka Poultry Farmers & Breeders Association (KPFBA). Inayath has a deep insight into organizational strategy and leadership for more than 17 plus years of hands-on experience in various functions like Marketing, Events Planning & Sustainability
At KPFBA he takes care of Corporate Governance, Managing Overall Organisation Operations including administration, HR, Communications & Finances of the association along with Market research and Liaison with Local, State & Union Governments to bring policy changes at various Levels. Being in the poultry sector for more than half a decade, he is a resourceful and a go-to person for the poultry fraternity from across India.
Before starting off at KPFBA, Inayath was heading GIREM, Research & Govt Relations wing. He has served Janaagraha as the Project Manager for 'Area Suraksha Mitra' [Civil Defence] and 'Bengaluru Electoral Systems Transformation' [Election Commission of India] projects. He started his career in HR in 2003 and served in events industry being an Events & Project Manager from 2004-2010. Apart from being a Bachelor's Degree in Computer Science from University of Mysore (B. Sc) and MBA from Sikkim Manipal University he is currently pursuing MicroMasters® program in Business Management from IIM Bangalore.
Bangalore Peace Organisation & Rayan Educational Society recognized his social work and awarded SEVA PURASKAR Award on the eve of 73rd Independence Day.
GLIMPSE OF REWARDS AND RECOGNITION PROGRAM
[smartslider3 slider="8″]