Article
POULTRY – A SOURCE OF CORONA VIRUS?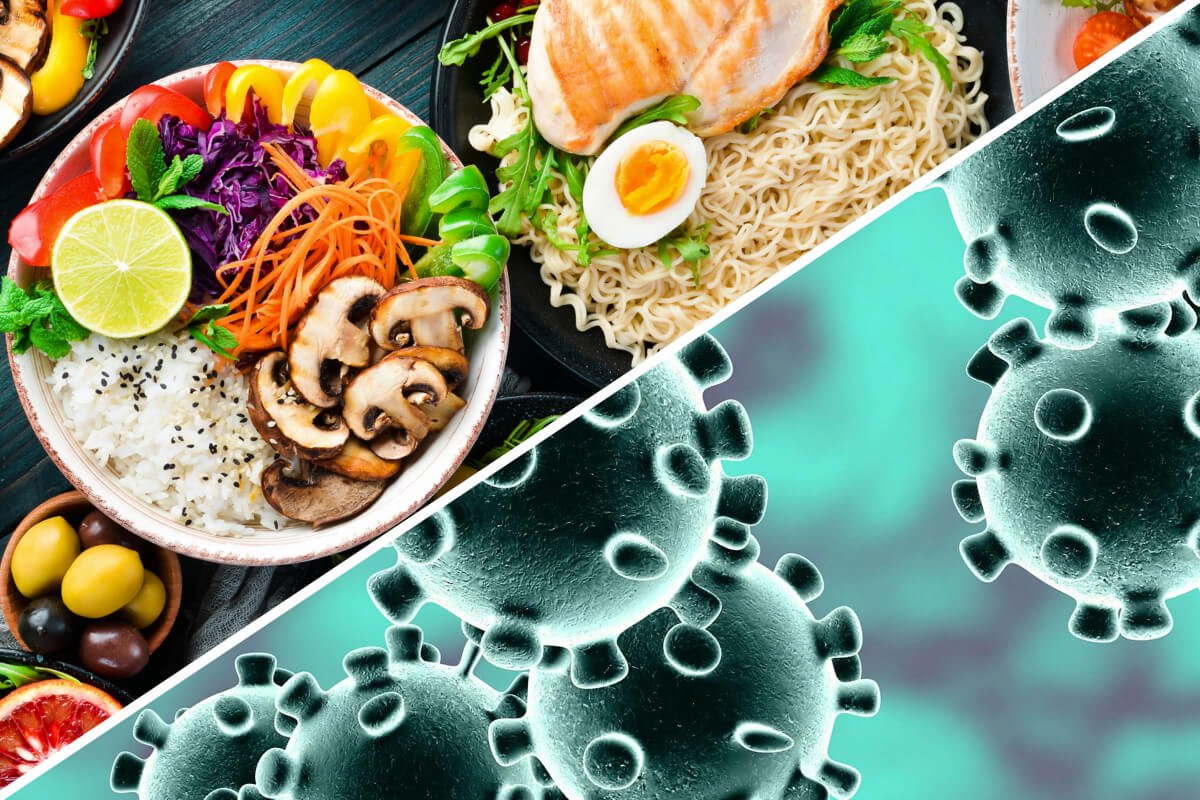 Hridya Susan Varughese, PhD scholar, Veterinary College Hebbal, Bengaluru (KVAFSU)- 560024
The ongoing corona viral pandemic has created evident panic among the public. The high morbidity rates, uncertainties with disease detection and ambiguity in origin contribute to this. A number of suspect's – bats, snakes, pangolins, sea food etc. and sero-prevalence in pets and wild felidae add apprehension to meat or egg consumption as possible carriers of disease. Poultry sector is highly valued at Rs. 80,000 crore in India. It is the 5th largest egg and 18th largest broiler producer. It also provides employment to 729 million people. It is one of the easiest available and cheapest protein sources. The pandemic has caused up to 15- 30% loss of sales to producers and immense doubt in consumers.
Although corona virus is notoriously known for zoonotic diseases, SARS and MERS, they have not been reported as food safety hazards. Corona virus in poultry causes Avian infectious bronchitis (AIB) characterized by respiratory distress and reproductive failure in birds. No zoonotic possibilities of the virus have been reported. Genetic diversity has classified and sub classified corona viruses. AIB is a gamma corona virus whereas SARS and MERS are beta corona viruses.  The general structure of corona viruses includes an S spike protein that binds to host cell receptors which is a prerequisite for infection. SARS viruses utilizes an angiotensin converting enzyme 2 (ACE2) receptor, MERS utilizes dipeptidyl-peptidase 4 (DPP4 or CD 26) receptor, while receptors for AIB are non specific sialic acid based1. Poultry has been eliminated as source of infection to earlier SARS 2,3 and current SARS COV-2 or COVID 19 viruses4. Experimentally, SARS COV2 – ACE2 binding possibilities in wild birds5 and pigeons6 has been elucidated. Yet no natural cases of COVID 19 in poultry or its sero-prevalence has been detected. Despite several recombination's, SARS- COV 2 is basically a beta corona virus and birds are not known to be susceptible to this class of corona viruses.
Disinfection is an important prophylactic measure. SARS-COV 2 has been efficiently inactivated with 62–71% ethanol, 0.5% hydrogen peroxide or 0.1% sodium hypochlorite in a span of one minute7. These chemical agents can be used as virucidal while handling, purchasing or delivery of food items. Egg shells are natural barrier from microbes, their exposure to hydrogen peroxide and UV aids disinfection. 50 ppm chlorine for perishable food, Quarternary Methyl Butyric acid for food contact surfaces, rinsing under water, thorough cooking at 700C are some of the recommended methods while raw or undercooked food consumption must be avoided8.
References
1. Chapter 24: Coronaviridae Fenner's Veterinary Virology (Fifth Edition)2017 Pages 435-461.
2. Swayne, D.E., Suarez, D.L., Spackman, E., Tumpey, T.M., Beck, J.R., Erdman, D., Rollin, P.E. and Ksiazek, T.G., 2004. Domestic poultry and SARS coronavirus, southern China. Emerging infectious diseases, 10(5), p.914.
3.Weingartl, H.M., Copps, J., Drebot, M.A., Marszal, P., Smith, G., Gren, J., Andonova, M., Pasick, J., Kitching, P. and Czub, M., 2004. Susceptibility of pigs and chickens to SARS coronavirus. Emerging infectious diseases, 10(2), p.179.
4. Shi, J., Wen, Z., Zhong, G., Yang, H., Wang, C., Huang, B., Liu, R., He, X., Shuai, L., Sun, Z. and Zhao, Y., 2020. Susceptibility of ferrets, cats, dogs, and other domesticated animals to SARS–coronavirus 2. Science.
5. Chen, Y., Guo, Y., Pan, Y. and Zhao, Z.J., 2020. Structure analysis of the receptor binding of 2019-nCoV. Biochemical and biophysical research communications.
6. Qiu, Y., Zhao, Y.B., Wang, Q., Li, J.Y., Zhou, Z.J., Liao, C.H. and Ge, X.Y., 2020. Predicting the angiotensin converting enzyme 2 (ACE2) utilizing capability as the receptor of SARS-CoV-2. Microbes and infection.
7. Kampf, G., Todt, D.,Pfaender, S. and Steinmann, E., 2020. Persistence of coronaviruses on inanimate surfaces and its inactivation with biocidal agents. Journal of Hospital Infection.
8. https://fssai.gov.in/upload/uploadfiles/files/Guidance_Note_COVID_15_04_2020.pdf