News
PLAN YOUR NEXT STEPS POST COVID-19 LOCKDOWN IN INDIA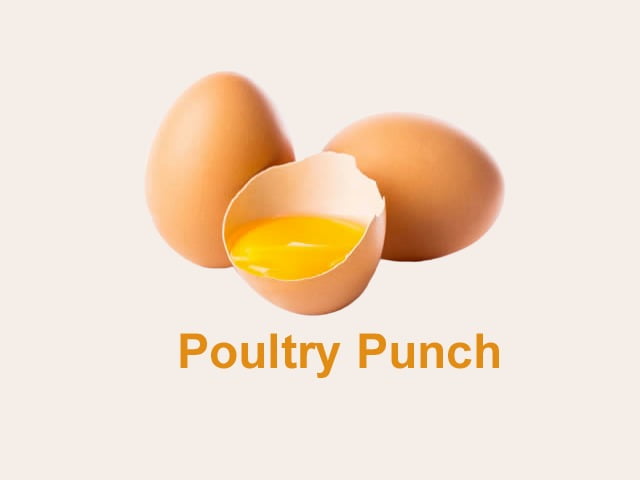 Dr. Majdood Ahmad, Retd. Dy. Commissioner – Poultry, Govt. of India and
Mrs. Nurin Ahmed, (Daughter) Ex. HR Officer, CGMSCL, CG. Govt.
The Covid-19 crisis has affected every aspect of our personal and work lives. In addition, the Central Government as well as State and Civil Authorities have implemented emergency measures that need to be enacted without the usual time to digest and determine the best way to comply. Also the legal environment as it applies to this crisis changed so rapidly that it seems almost impossible to stay updated but alas employers and employees alike have no choice than to plan for their next steps safely!!
While the lockdown extension in several states is announced by the Government further 31st May 2020, relaxations have simultaneously been provided in several states and districts. Thus in order to help companies plan for the above scenario, we have provided a list of important features which can be implemented and these steps if taken now could help in planning the post lockdown measures in your companies.
A.) Finance Management:-
Arrange an online conference video call with your CA, Financial Advisors and Head of Depts. to decide the following issues.
i.) Prepare a detailed analysis of the total expenses which your business requires before starting by bifurcating it into different categories as explained below:
Sr. No.
Category
Sub Classification
Decision matrix
A
Fixed Expenses
Will remain fixed. (Cost of maintenance of fixed assets, taxes, legal costs, interest payable, bills payable, remunerations of minimum required staff etc.)
Expenses which will remain fixed throughout and this will be minimum amount required to survive economically for at least a year.
Can be converted into variable expenses. (Contingency cost / cost which was kept on need only basis etc.)
Identifying past fixed cost where utilization was not the fullest and converting them into variable cost.
B
Variable Expenses
Will remain variable. It refers to new / ordered equipments, inventory and accounts receivable.(expenses on purchase of 1 time cleaning machinery / sanitization appliances, relatively increase in manpower compensation etc.
This will vary as per current situations and will occur due to time to time changes in product requirement / scale up circumstances.
To be converted into fixed
This was variable earlier but now is necessity to run the operations. To avoid uncertainty of expenses and better financial planning.
C
Diversion Expenses
Plan this even if it was not planned earlier. You may need to diversify business if losses occur in current business.
Can be utilized as reserved amount later any time if current business is not recovering forecasted level of survival.
ii.) Identify all extended deadlines of compliances to avoid any unnecessary interest or penalty burden and pay off outstanding tax liabilities to even avoid the reduced interest liability announced by authorities to the extent feasible.
iii.) Implement stricter receivables management plan. Anything which was outstanding more than 90 days should be given priority for realization. All current outstanding should be followed up by compassionate/ caring calls to customers.
iv.) Make a list of all open sale orders to be executed and classify the orders where goods can't be supplied even post-lockdown due to restrictions on transport in specific states. Also, revisit the delay of lead time to complete each open order due to lockdown.
v.) Check in with your customers whether the fresh orders will be placed by them now or until what extents will they delay to ensure the budget required in planning of production schedule for Hatchery / Feed Mills / Dressing plants etc.
vi.) Replan/ finalize the budget after 2 months of starting actual work and you may create plans for various scenarios, preferably another two business cases (such that you can diversify quickly if required). Also consider safe investment plans for the bad times of near future.
B.) Legal Management:-
i.) Ensure your health and safety policies are updated with covid-19 precautionary measures as recommended by the Government of India.
ii.) Ensure your locality comes under allowed area of operations by respective State government as the list of areas is constantly changing. Take necessary permissions, if any. Start conversations with local police station/authority whose consent may be necessary before complete lockdown has been lifted.
iii.) Check whether any signed contract/agreement require any amendment in any clauses pertaining to continuous service contracts, delivery timelines, liability clauses etc. due to delay by lockdown.
iv.) Approach respective party to contract pro-actively in order to agree on new terms and conditions or re-negotiate contractual obligations.
v.) Ensure all legal options available for financing via share capital, external commercial borrowings or bank loan etc. Analysis on various options available along with timelines beforehand would be helpful in planning and avoiding any financial instability in near future.
vi.) Prepare or update IT security (if applicable), confidentiality policies for employees that you think can do work from home operations. Also, ensure informed consent, data privacy and protection procedures, policies are in place and all employees are informed of how their data is being treated, kept and for what purposes, especially during the post lockdown phase.
C.) Operational and Administrative Management:-
There is cost involved for each non-productive day and a delay of a day or a week further for trial runs will bring additional cost but large units should not restart in haste and at the cost of safety and security of workers, employees and the public at large.
Every small or big unit must carry out a complete safety audit of the entire unit before starting any activities. Ensure the following points: –
i.) Switch off the main electrical power supply point and check for any damage / cuts in electrical wires;
ii.) Ensure proper ventilation and proper lighting before entering any area;
iii.) Sense for abnormalities like strange sounds or smell, exposed wires, leaks and smoke. Inspect for any signs of spills, wear and tear, opened storage vessels /containers /bags /silos for possible oxidation /chemical reaction / rusting / rotting etc;
iv.) Check water supply pipelines, valves, water tanks for any signs of damage/wear & tear;
v.) Check the building for any signs of distress and damage to the roof, side walls, floor etc.
vi.) Prepare a flow chart for the movement of chicks/ eggs, goods, employees and visitors; identify the virus transmission points such as lifts, stair case, entrance, washrooms, seating area, canteens, etc as it needs to be perfectly sanitized and synchronized as per social distancing guidelines by World Health Organization.
vii.) Ensure cleaning and disinfecting of each and every surface in the unit/ hatchery/ feed mill/ workplace /offices; lifts, staircases, including individual workstations, keyboards, telephones, handrails and doorknobs etc.
viii.) Provide 2 cotton cloth masks and inform every worker / employee to strictly wear it while outside their home.
ix.) Ideally, all can wear gloves while at work to enhance hand hygiene and decrease the chances of contacting the virus.
x.) Provide disposable disinfecting wipes so that employees can wipe down their own tools / commonly used surfaces (e.g. – doorknobs, keyboards, remote controls, desks, other work tools and equipments by themselves before starting & leaving their personal places of work).
xi.) Minimize risk to employees / workers when planning meetings and gatherings:
* Use video conferencing or tele-conferencing when possible for work-related meetings and gatherings.
* When video conferencing or tele-conferencing is not possible, hold meetings in open, well-ventilated spaces continuing to maintain a distance of 6 feet apart and wear masks or cloth face coverings.
D.) Human Resources Management:-
District wise regulations have been made where sections of the city are being categorized into containment, red, orange and green zones which determine the covid-19 affected areas and the consequent mandatory norms to be followed in these areas. Similarly, it becomes important to prepare HR lists for the company to identify from where your workers / employees would be travelling to their work places/ offices; whether they stay in severely affected areas; which workers /employees are travelling by public transport; what health risks exposes them the most etc.
It is therefore important for companies to make an "Employee Master-list" which categorizes the workers and employees into Red, Yellow and Green category.
The list will provide a calculated assessment of your available Human Resources in order to manage your next steps which will include making the policies and working timelines which have to be prepared and sent out to the workers /employees for updating them about new internal regulations.
A sample of how this should be categorized and dealt with is as below:
Category of Staff
Description
Action
RED
Anyone from containment area / red zone as declared by govt. / civil authorities.

Or

Person above 60 years of age if they have any respiratory ailments / immune related problems.

Or

Pregnant women / Person having child less than 5 years of age.

Or

Person having any symptoms of Corona Virus.

HR has to gather required information directly from all staff members and arrange restrictions as per govt. guidelines. These must be allotted duties related to "Work from home" only or may given leaves as per their health conditions to perform work.
YELLOW
This category is for people who may have serious risk factors but are allowed to work until they show any symptoms of Corona virus. Delivery boys / receptionists / drivers / lower class workers etc.
These need to be sanitized more than often and should be trained perfectly to keep themselves more hygienic to avoid them being carriers of corona virus.
GREEN
All normal staffs to be allowed to work as usual
Constantly keep updating this list and DO NOT allow anybody to enter workplaces / offices if they are showing any corona virus symptoms.
The HR staff can further do the following tasks: –
i.) Make Calamity Task Force (CTF) within your organization which will be responsible for providing necessary help in case any positive covid-19 cases are found. They would be overall responsible during this critical period. This force should have members from near vicinity and should be strong enough for taking decisions in emergencies.
ii.) Make list of groups which can alternatively come to office / workplaces so as to maintain minimum number of employees / workers or their working in shifts.
iii.) Seating arrangements keeping a minimum gap of 1 empty seat or having safe distance of 1m between each other.
iv.) Work from home policies wherever possible to save the manpower from getting infected; time in transport; money spent in arranging safe travel etc;
v.) Leave policies that encourage sick workers / employees to stay at home without fear of losing jobs / reprisals. It may include any duty that patient can easily work from home.
vi.) Develop "half pay" policy such that will allow single parents / single child to care for their dependents staying at home due to closure of schools / day care services etc.
vii.) Ensure health insurance of all the workers / employees and their family members for at least the next 1 year.
viii.) Instructions for internal meeting /external meetings and visitors meet;
ix.) Educating all for Self hygiene etiquettes and social distancing norms; other safety procedures as per decisions of organization and WHO guidelines.
E.) Conclusion:-
The aim for all companies is to survive global recession and to begin business operations in a manner that is safe for all employees. All companies are recommended to constantly go through the updated notifications and guidelines provided by your State / civil authorities and WHO as available on their respective websites. Accordingly, prepare the detailed checklist of tasks to be executed with responsible persons in your internal teams for business resilience post lockdown. In order to be able to face a new environment and thrive in business operations under the given circumstances, companies are advised to begin planning their next steps from now itself by taking the steps outlined above.
F.) References:-
i.) Cornell University Recommendations;
ii.) Guidelines by National Disaster Management Authority;
iii.) Guideline by WHO and
iv.) Central govt. Corona plans.