News
Technical Seminar at Chitwan, Nepal by Venkys' (India) Pvt. Limited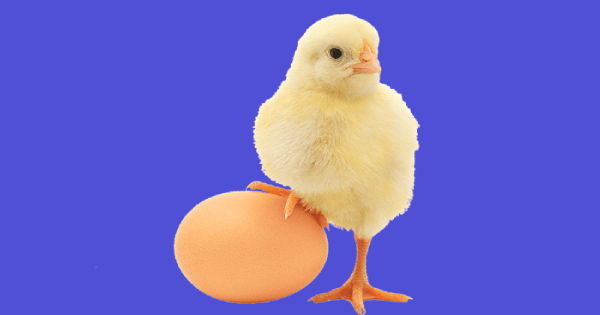 Venky's (India) Ltd conducted Technical Seminar on 27th February 2020, at Hotel Jungle crown, Baghmara, Chitwan, Nepal. Technical seminar was arranged to discuss about two subjects mainly "Mycoplasma Control Program –Long term perspective" second on "Optimize utilization of fat and oils in poultry Nutrition".
This seminar was attended by broiler breeder, layer farmer, Feed Millers and consultants from Nepal poultry industry.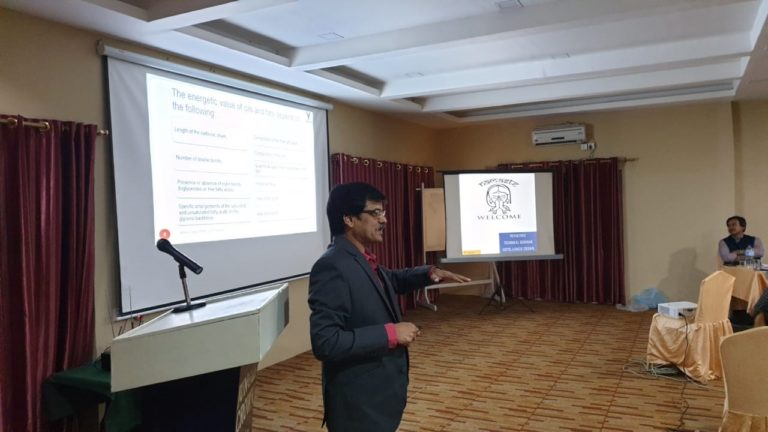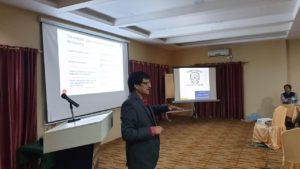 Mr. Biplab Deb, Zonal Manager, Venkys (India) Ltd, introduced Dr. Prakash Reddy and Dr. Sunil Nadgauda and also welcomed all the guests, poultry farmers, feed millers and technical consultants.
Dr. Prakash Reddy, Deputy General Manager (Technical Services), Ventri Biologicals, India provided the insight on Mycoplasma Control Program –Long term perspective.
In his talk Dr. Prakash Reddy emphasized upon importance of killed vaccination in mycoplasma control, selection of proper vaccine and schedule of vaccination. He also briefed about economic importance of mycoplasma in poultry. He told about importance of control of viral disease like New castle disease & infection bronchitis in poultry along with mycoplasma control for profitable poultry farming.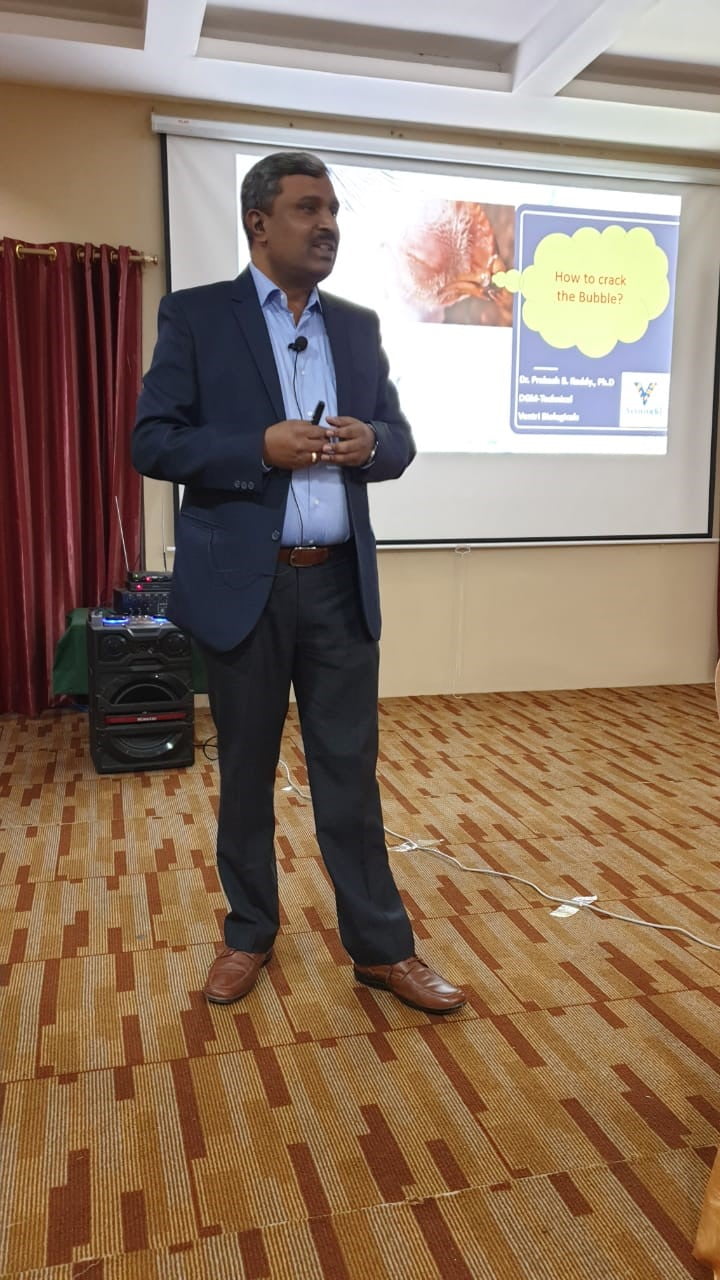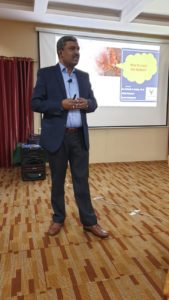 He insisted that chemical program followed by the inactivated vaccine will be the smart approach for India. He explained about effectiveness of bacterins against M.gallisepticum and how it reduces the vertical transmission with the help of detailed reports of the trials conducted on broiler parent flocks. He introduced the VH MGK, Ventri Biological's inactivated vaccine against M. gallisepticum. The vaccine contains F strain of M.gallisepticuam (the only vaccine with F strain in India). F strain is the most effective in inducing the immunity and replacing the wild strain in a flock. He advised 3 doses of VHMGK in broiler breeders at 13th week, 18th week & 40th week and mycoplasma prevention program with suitable anti-mycoplasma drugs up to 12 weeks.
Dr. Sunil Nadgauda, Deputy General Manager (Nutritional Services), Venkys (India) limited, shared his experience and knowledge on "Optimizing utilization of fat and oils in poultry Nutrition".
Dr. Sunil Nadgauda emphasized on how fat and oil play crucial role in poultry nutrition. He mentioned that due to high energy density, fats and oils are important energy sources in feed formulation. However, energy is a major cost component in high performing birds. Nutritional emulsifiers can be used to improve fat digestibility and thus improve the energy efficiency, leading to lower feed costs.
He mentioned in his talk that, in first 14 to 21 days of age of broilers, bile salts as well as lipase secretion is very less, hence digestion of oil/fat is very poor. Oils/fats that we are offering through the feed are more than the natural digestion capacity of broilers. Hence, we need to give additional external source of more hydrophilic emulsifier through feed for improving the digestibility as well as absorption of fats through small intestine of broilers.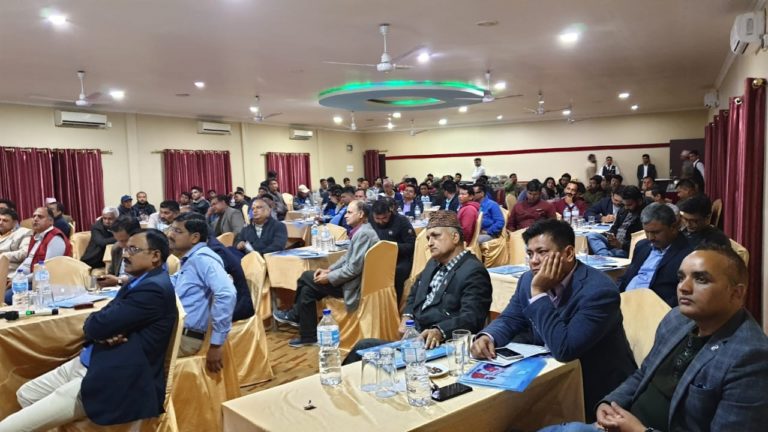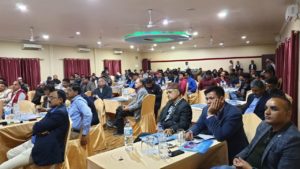 Dr. Sunil Nadgauda explained that, Glyceryl Polyethylene Glycol Ricinoleate (GPEGR) is one of the best hydrophilic emulsifier currently available in the market. This non-ionic nutritional emulsifier is stable in broad pH range and at high temperatures making it most suitable for pelleted feeds. PEGR is uninfluenced by salts or minerals in the intestinal tract giving it an edge over traditional lecithin based products. Based on this fact he introduced product "EMULSO-V".
EMULSO-V" is PEGR based unique nutritional emulsifier with high HLB value capable of emulsifying all types of fats/oils in water (O/W) recommended at the dose rate of @250 to 300 gm per ton of feed with reduction of 32.8 Kcal energy from per kg of feed.
Mr. Jeevan Kunwar, Regional Sales Manager, Venkys India Limited, Nepal expressed vote of thanks.