Article
INDIAN POULTRY INDUSTRY AND SOCIETY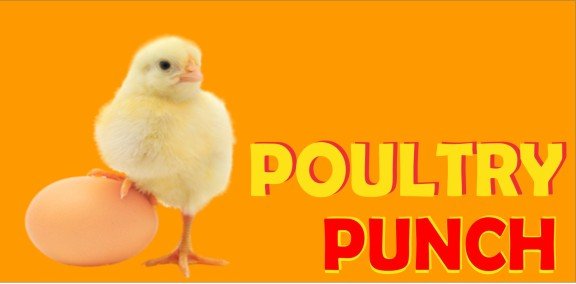 Author : Dr D.K.Dey
From the Neolithic era to modern civilization the Mankind and Animals co-existed. While the domestication of animals started with the source of food in mind, wildlife, pet animals remained a part of our life and ecosystem. However factors like changing demographics, Re alignment of World order, WTO, Dominance of Social Media has challenged our conventional mind sets , values . Modern civilization also leads to aspirational lifestyle; nuclear families led to dependence of Pet Animals worldwide, not surprisingly the Petcare segment alone contribute almost 38% of Global Animal Health market.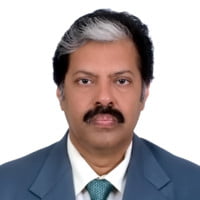 Humanity has survived many epidemics and pandemics from Circa in the prehistoric age to different types of plague, yellow fever, Flu, Polio, AIDS, EBOLA, ZIKA to the Latest COVID 19.
In most of these epidemics/pandemics, Animals are the prime suspects who are assumed to be responsible, sometimes wrongfully. With the depleting agricultural land, depleting water resource, there is a tremendous pressure on Modern Animal Husbandry practice. Dependence of Animal Proteins like Milk, Meat, Egg, Aqua products are increasing. The geneticists are working relentlessly to develop productivity traits of livestock/poultry. Nutritionists are working on offering cost-effective Nutrition solutions to optimize Genetic potentials, Health Care professionals are working hard to develop an effective vaccine and other Animal Health Solutions.
The surge of Animal Husbandry activities and its commercial visibility has also drawn the attention of many NGOs/ Media. Thus creating too many hurdles for our industry. At times HUMAN WELFARE is sacrificed for the sake of ANIMAL WELFARE!! We must remind ourselves that for a Country like ours we need to strike a healthy balance between FOOD SECURITY AND FOOD SAFETY .
COVID 19 – The Global pandemic has ruined the world economy – we are yet to ascertain the extent of the damage. But much before actual COVID 19 came to India, another human-made disaster – RUMOUR came to India and inflicted irreparable damage to Indian Poultry Industry. The World will defeat COVID 19 for sure, India will be victorious against COVID 19 – but Indian Society and Indian Poultry industry could not fight the RUMOUR. I do not wish to blame any individual /organization in particular but let us admit that this is a collective failure.
Let us have a closer look at what happened – it started with Whatsapp rumour that spread across all forms of social media. We could hardly do anything. I have been closely monitoring the situation since December 2019. WHY this rumour did not impact fish consumption much, it did not change Mutton Consumption, but it affected the Poultry?
The common man in Society, the House wives, Chicken /Egg consumers in general related these rumours to poorly managed Live Chicken outlets all across the Country, Egg trays in standard shops with litters, poor conditions of most of the Chicken transport vehicles, poor disposals of offal from Chicken shops forced them to distance from Egg /Chicken consumption. The so-called rumours and the poorly kept Egg /Chicken outlets triggered panic in the mind of consumers. We as a part of this industry could not anticipate this even if we have realized this later we did not have any antidote! We need to find who gains the most from a disturbance of this magnitude in Poultry industry—Fish and mutton is also sold in similar unhygienic condition, why they were not affected as in case of Poultry?
Collective efforts such as chicken mela to promote chicken consumption and other initiatives did a bit but didn't warrant that we will be able to overcome another rumour like this. Not that we have been victims to these types of rumours for the first time – Hormones used in Chicken / Excessive use of antibiotics in Poultry / Chicken consumptions leads to impotence all these things. What can we do? Governments at the Centre, and the States have their own priorities.
Poultry Industry in India has earned the status of World's leading Poultry Producing Country – now the onus is on us — All the Producers – Be it Broiler integrators, Breeding Companies, Feed producers, Value Added Chicken producers, Layer Egg producers must improve the Marketing condition. A market is a place where consumers demands are met with – if we can get appropriately dressed Chicken in Supermarkets, Clean Eggs in Trays in Supermarket why not in small/medium outlets. It is needless to say the Supermarkets reach only to limited customers in the urban area – but the problem of unhygienic Chicken outlets is Nationwide.
Under the above, my 5 point suggestions are as follows
1. Accept the fact that Live Chicken will remain a Commodity in India – ensure Adequate Hygiene in the Market place
2. Boycott Traders using unhygienic transport vehicles, incentivize those who use cleaner vehicle
3. Similarly, boycott Chicken / Egg outlets who keeps the shop in unsanitary conditions, incentivize cleaner shop
4. Appoint Chief Extension Officer – who can effectively reach out all the stakeholders in the Poultry Value Chain – from Producers to Consumers
5. Let us press for a serious enquiry and find out who is responsible for such wide sprayed rumours – is it some fringe elements or some organized groups
It will take months to re build Indian Poultry Industry, let us work together, let all the stake holders work together and create a robust mechanism to defeat the rumours. Like any viral disease – we say Prevention is better than Cure, let us defeat the rumour before it defeats us.