News
IMSA conducts International symposium and conference at CSK HP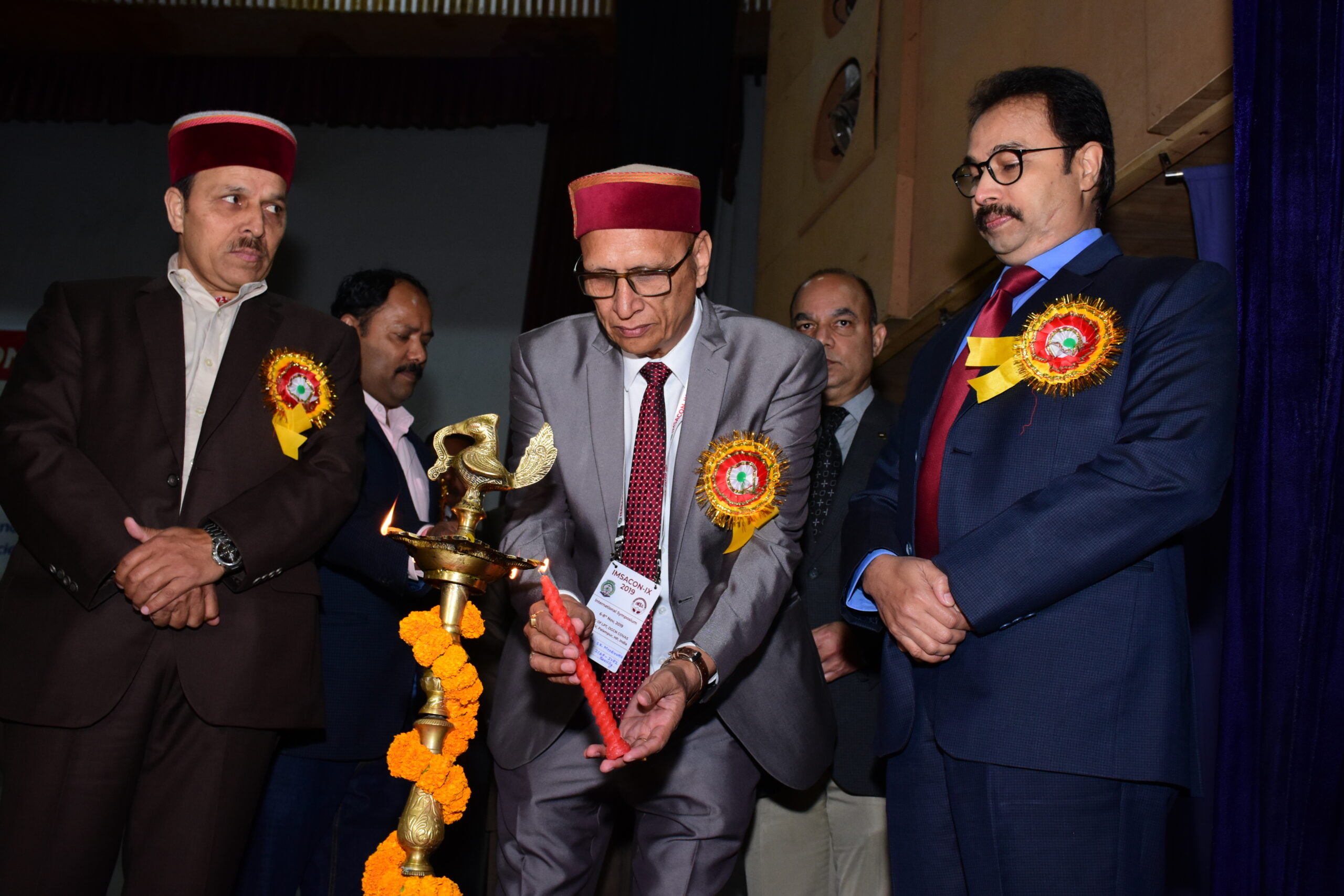 Palampur: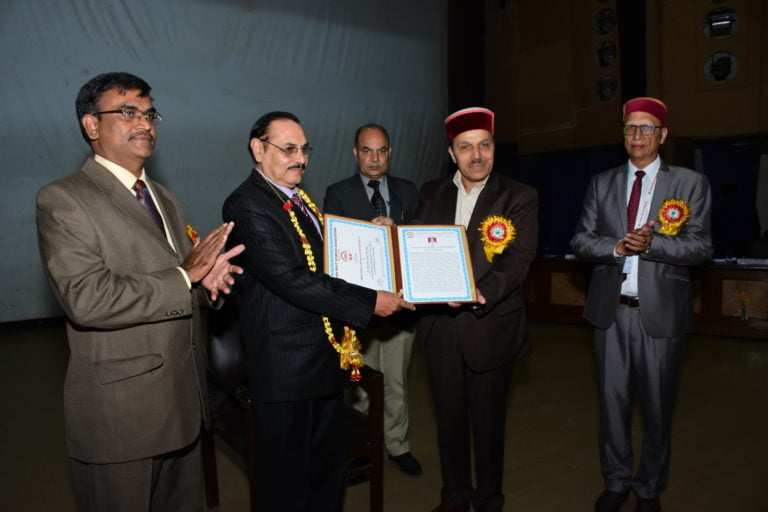 A three day international symposium and conference of Indian Meat Science Association (IMSA) on "Advances in Production, Processing and Quality Assurance of Muscle Foods for Improved Health and Nutritional Security" began at CSK H.P. Agriculture University on November 6-8,2019.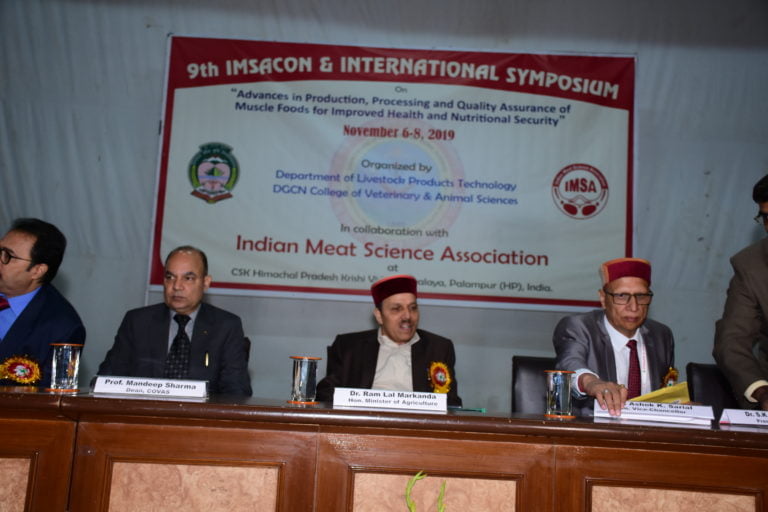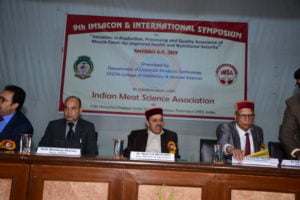 Chief Guest Dr Ram Lal Markanda, Minister of Agriculture, Tribal Development and Information Technology, Himachal Pradesh while inaugurating the conference, said that as envisaged by the Government, livestock sector can play an important role in doubling the income of farmers. He said that processing of muscle foods from livestock, poultry and fish sector plays an important role in the economics, social and nutritional well being of people which is an important component in rural development and poverty alleviation. In India, the processing sector has been recognized as a potential arena for income and employment generation to over 48 million farmers and processors. These sectors also provide quality animal protein to the people and ensuring nutritional security. With a value of export of fisheries, meat and poultry to a tune of about Rs. 60,000 crore, the processing of muscle foods from livestock, poultry and fish sector was playing a major role in stimulating and strengthening the economic growth of the nation.
Dr. Markanda drew the attention of scientists towards hygienic processing, value addition, effective utilization of by-products, modern preservation techniques, impact of climate change, quality and safety of muscle food. He asked them to develop strategies for multi-sectoral approaches for enhancing state of art technologies and innovations for processing of muscle food from livestock, poultry and fish. The Chief Guest also released some publications.
Dr Mandeep Sharma, Dean, Dr G.C.Negi College of Veterinary & Animal Sciences, detailed about the major achievements of his college. He hoped that the conference outcomes will help future course of action in research, training and technology development in the muscle food processing sector.
Dr. S.K. Mendiratta, President, IMSA, spoke on the activities of his association and the importance of the conference. He said that India was exporting meat to more than 70 countries.
Drs. Dinesh Krofa and B.G.Mane, organizing secretaries and Dr Devesh Thakur, Technical Secretary of the conference told that around hundred delegates from all over the country and some delegates from Nepal and Bangladesh were taking part in the conference.
University statutory officers, scientists and students also attended the inaugural ceremony of the conference.