Article
COMPARATIVE STUDY OF VARIOUS ENZYME SOLUTIONS ON NUTRIENT UTILIZATION WITH FEED COST OPTIMIZATION IN BROILERS
Amit Kumar Das, Partha Pratim Das, Venket M Shelke and Saravanan Sankaran
Kemin Industries South Asia Pvt. Ltd.
INTRODUCTION
Efficient feed utilization is key to profitability in commercial broiler chicken farming. Modern day broiler birds are very efficient in converting feed into meat. Despite this improved genetic potential of feed conversion, not all the nutrients are digested by birds' digestive system and gets wasted in the form of non-starch polysaccharides (NSP's), undigested proteins and lipids. To reduce this nutrient loss, enzymes are widely used in the feed to improve nutrient utilization and optimize feed cost. There are several enzyme solutions available in the market, which majorly focuses on digesting various NSP's and proteins, thereby, more nutrients are available for absorption by birds' digestive system. Nutrikem™ XL Pro is a Kemin's solution, having a unique combination of xylanase, xylanase potentiating factor (XPF) and NSPases, multi-protease (acid, neutral and alkaline protease), slow releasing amylase (SRA), lipase and lysophospholipids. Nutrikem™ XL Pro aids in better digestion and utilization of NSP's, proteins, fats and starch of diet and ensure increased absorption of nutrients.
A mass commercial broiler trial was conducted to compare the efficacy of Nutrikem™ XL Pro over the combination of commonly available individual enzymes in market, viz. xylanase and protease on broiler performance parameters. Nutrikem™ XL Pro contains lysophospholipids (Lysoforte® dry) and similar Lysoforte® was added to the individual enzyme group for effective comparison.
TRIAL DESIGN
The broiler trial was done for a period of 36 days at a customer place in South India. A total of 43,342 (Cobb-430) day-old chicks were randomly divided into two treatment groups (Table-1). Each group comprised of five commercial broiler houses having deep litter system of rearing. The birds were fed with corn-soya based diet and both the groups were reformulated with a reduction of 0.8% crude protein (CP) and 80 Kcal energy in the formulation. Crumble feed was fed ad libitum in pre-starter, starter and finisher diets as per breed nutrient specifications in accordance with industry standard practices. The management practices and vaccination procedures were followed as per breed specifications for both the groups.
During the trial, performance parameters like mortality percentage and body weight were monitored and recorded weekly. At the end of trial, body weight, livability percentage, feed conversion ratio (FCR), European efficiency factor (EEF) were measured and economic benefits were calculated and compared.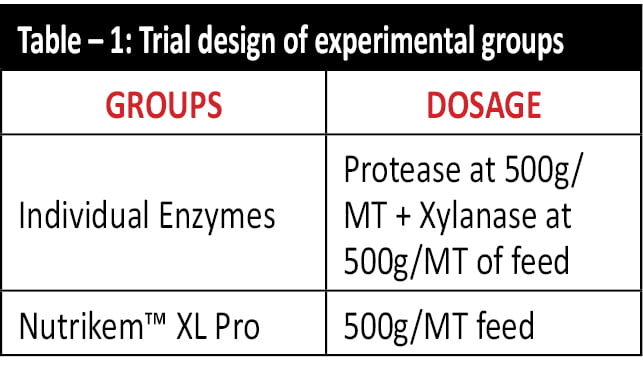 1. LIVABILITY PERCENTAGE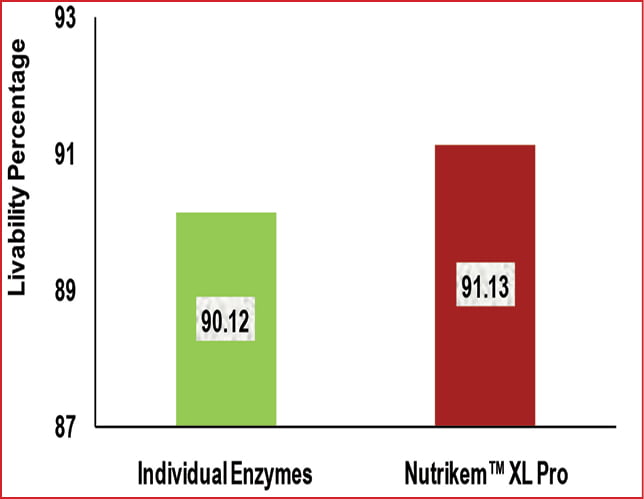 Figure-1: Livability percentage of treatment groups at the end of trial
2. AVERAGE BODY WEIGHT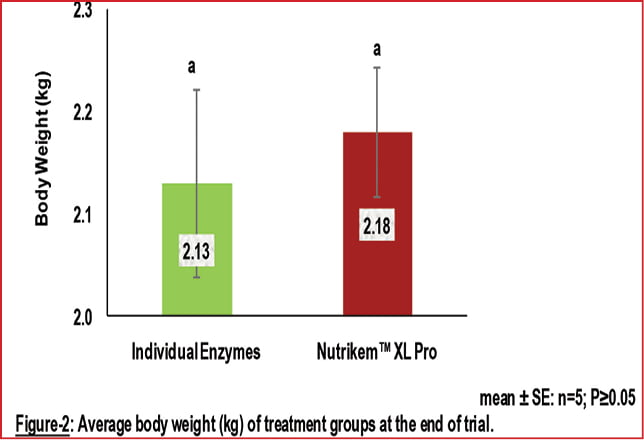 Figure-2: Average body weight (kg) of treatment groups at the end of trial
3. FEED CONVERSION RATIO (FCR)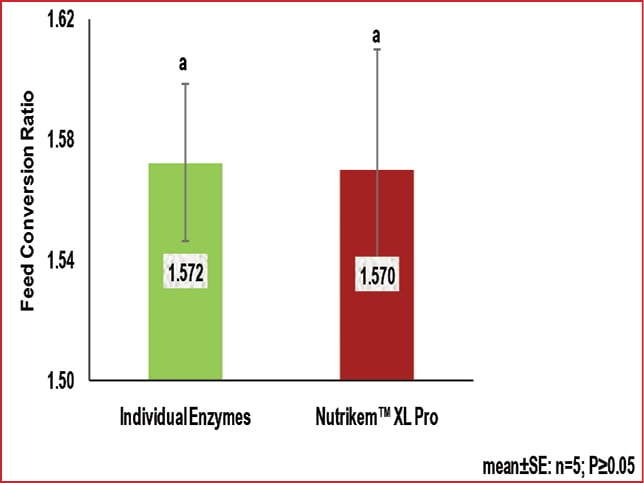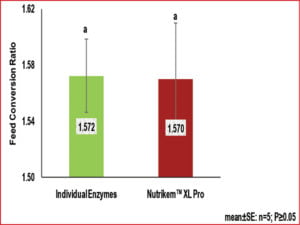 Figure-3: Feed conversion ratio of treatment groups at the end of trial
4. EUROPEAN EFFICIENCY FACTOR (EEF)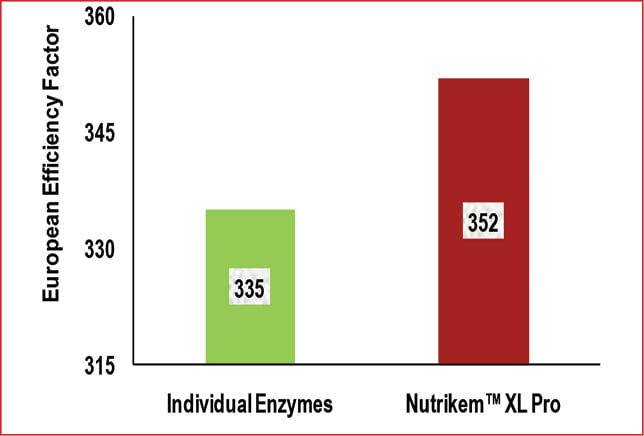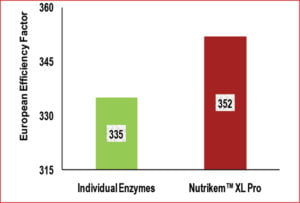 Figure-4: European Efficiency Factor of treatment groups at the end of trial
5. ECONOMIC BENEFITS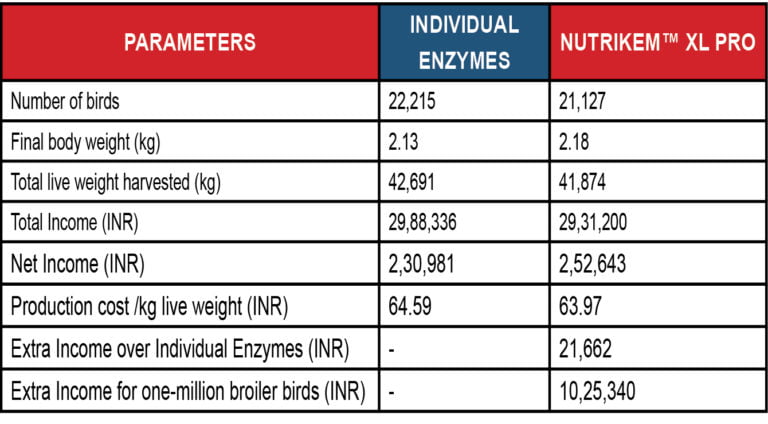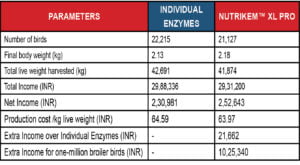 Economic benefits of the experimental groups
Nutrikem™ XL Pro showed 1% higher livability than individual enzyme group (Figure-1). Though there was non-significance (P≥0.05) in body weight and FCR between the groups, Nutrikem™ XL Pro recorded 50g higher body weight than individual enzymes (Figure-2 & 3). Nutrikem™ XL Pro had 17-points better EEF over individual enzymes group (Figure-4). It was observed that Nutrikem™ XL Pro had shown least cost of production at ₹0.62 per kg live weight than the individual enzymes (Table-2).
DISCUSSION
Supplementation of Nutrikem™ XL Pro demonstrated superior performance over individual enzymes in commercial broilers. The performance benefit in Nutrikem™ XL Pro can be attributed to its unique combination of individual enzymes and their synergy of activity helps in better digestion, absorption and bioavailability of essential nutrients.
CONCLUSION
Although there was non-significance (P≥0.05) in body weight and FCR between the groups, Nutrikem™ XL Pro outperformed individual enzymes in terms of economic benefit. Lower inclusion cost of Nutrikem™ XL Pro showed an extra income of ₹10,25,340 for one-million broiler birds with least cost of production over individual enzymes. Thus, it is evident from the study that supplementation of Nutrikem™ XL Pro can effectively improve broiler performance and economics