News
HIMALAYA CONDUCTS TECHNICAL MEET-CUM-NEW PRODUCT LAUNCH IN RAJAHMUNDRY AND VIJAYAWADA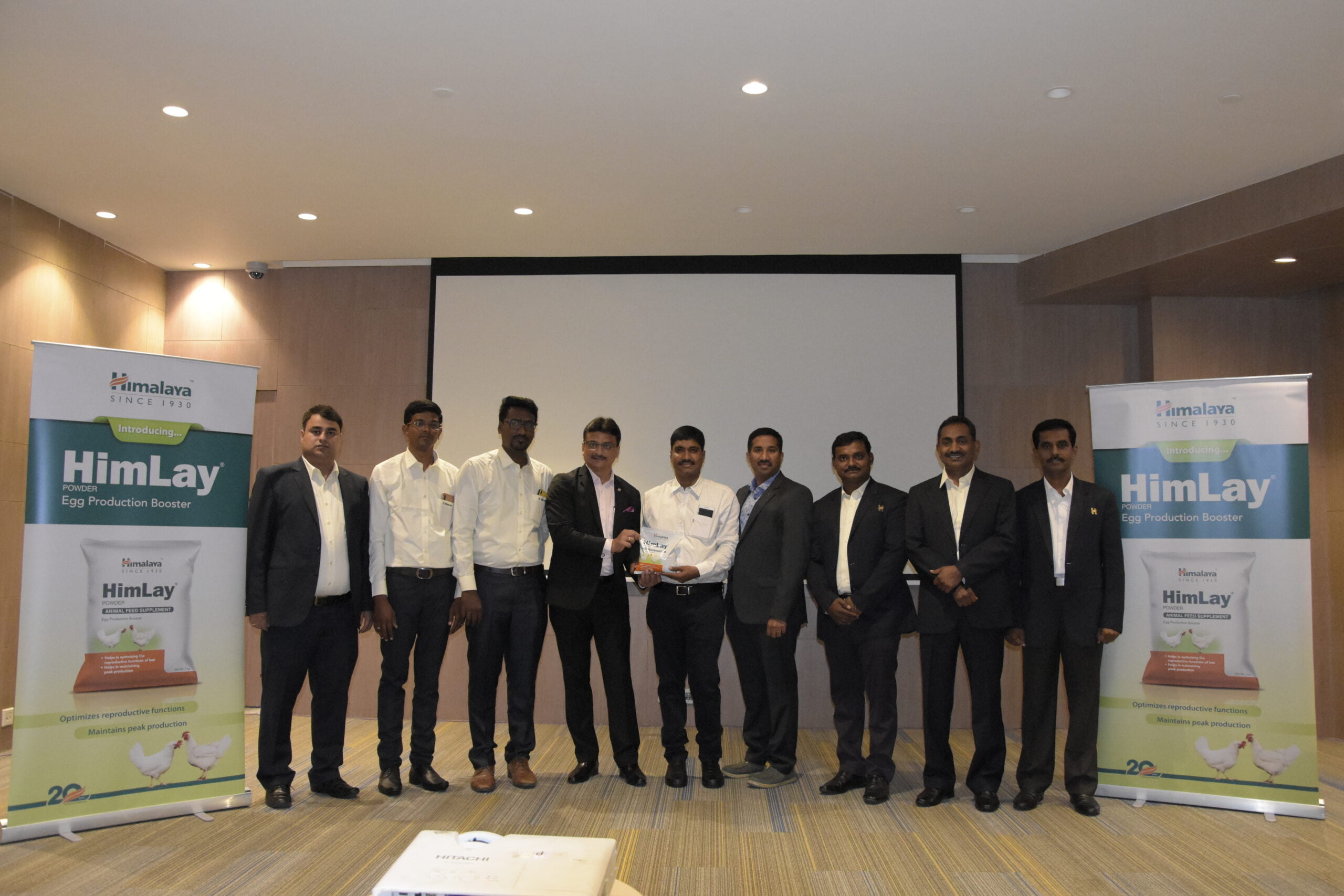 Rajahmundry/ Vijayawada:
The Himalaya Drug Company had organized Technical Meet-cum-NewProduct launch in Rajahmundry and Vijayawada on 17th and 18th April, 2019.
The presenters of the sessions were Mr. Neti Patel, Business Head-Animal Health Division, Dr. Balamurugan, Senior Manager-Marketing, Dr. Rakesh Tiwari, Product Manager, Dr. Chockalingam,Sales Manager, Mr. Chandrashekar, Zonal Manager.  The sessionwas attended by more than 90 layerand breeder farmers,and poultry consultants from West Godavari, East Godavari and Krishna Districts.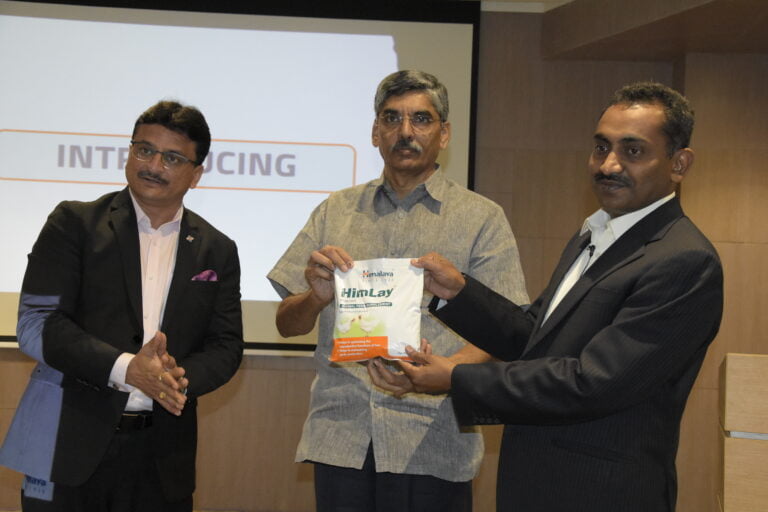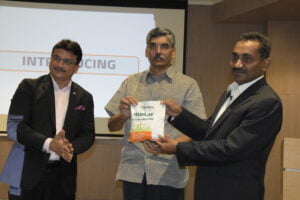 The meeting was also attended by eminent farmers like Mr. Mukunda Reddy, Mr. SubbaRao in Rajahmundry, and Mr. Bucha Rao and Mr. Shivashankar Rao in Vijayawada.
Mr. Neti Patel addressed the gathering by briefing about various activities of Himalaya Animal Health and highlighted on the advanced facilities of Himalaya R&D, QA and manufacturing facilities. Mr. Neti Patel solicitedthe delegates for their continued patronage for Himalaya products.
Dr. Gowthaman, Assistant Professor from TANUVAS, the Guest Speaker of the event, highlighted the importance and impact of'respiratory diseases' on the laying birds followed by an interactive session with the farmers and breeders.  Dr. Gowthaman elaborated on the identification and differentiation of various respiratory diseases, and concluded with various measures to contain the diseases.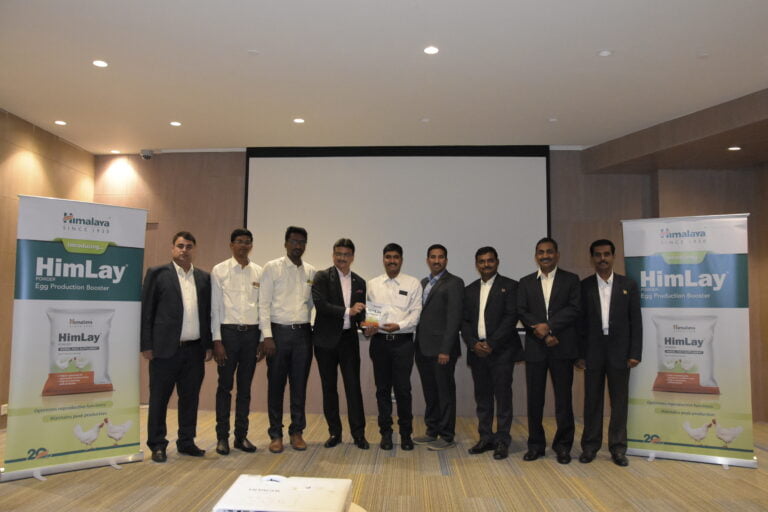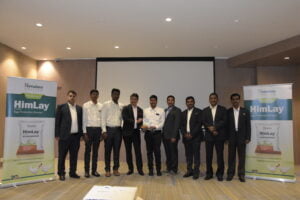 The technical session was followed by the launch of new product HimLay by senior Vets Dr. Sharath Babu and Dr.Venkateshwara Rao in Rajahmundry and  by Dr. Ramesh Babu in Vijayawada. The launch was followed by a detailed product presentation by Dr. Balamurugan E. HimLay is the latest innovation from Himalayabeing launched after years of research and efficacy studies in both layers and breeders. Himalaya team was confident that HimLay is set to become a gamechanger for addressing the issues related to egg production.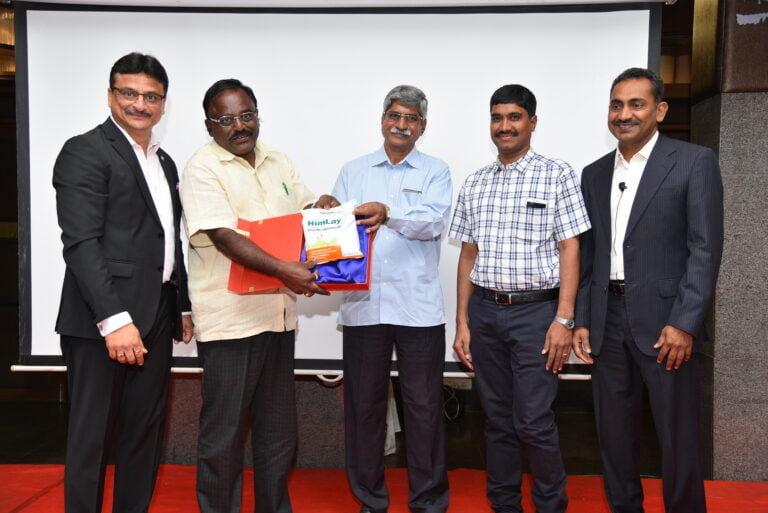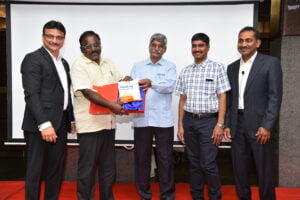 The farmers showed interest in the new product HimLay,as it is the need of the hour for addressing the problem of drop-in egg production due to various factors like hormonal, stress-related or pathological diseases.