News
Srinivasa Farms and Hy-Line International foray into North Indian markets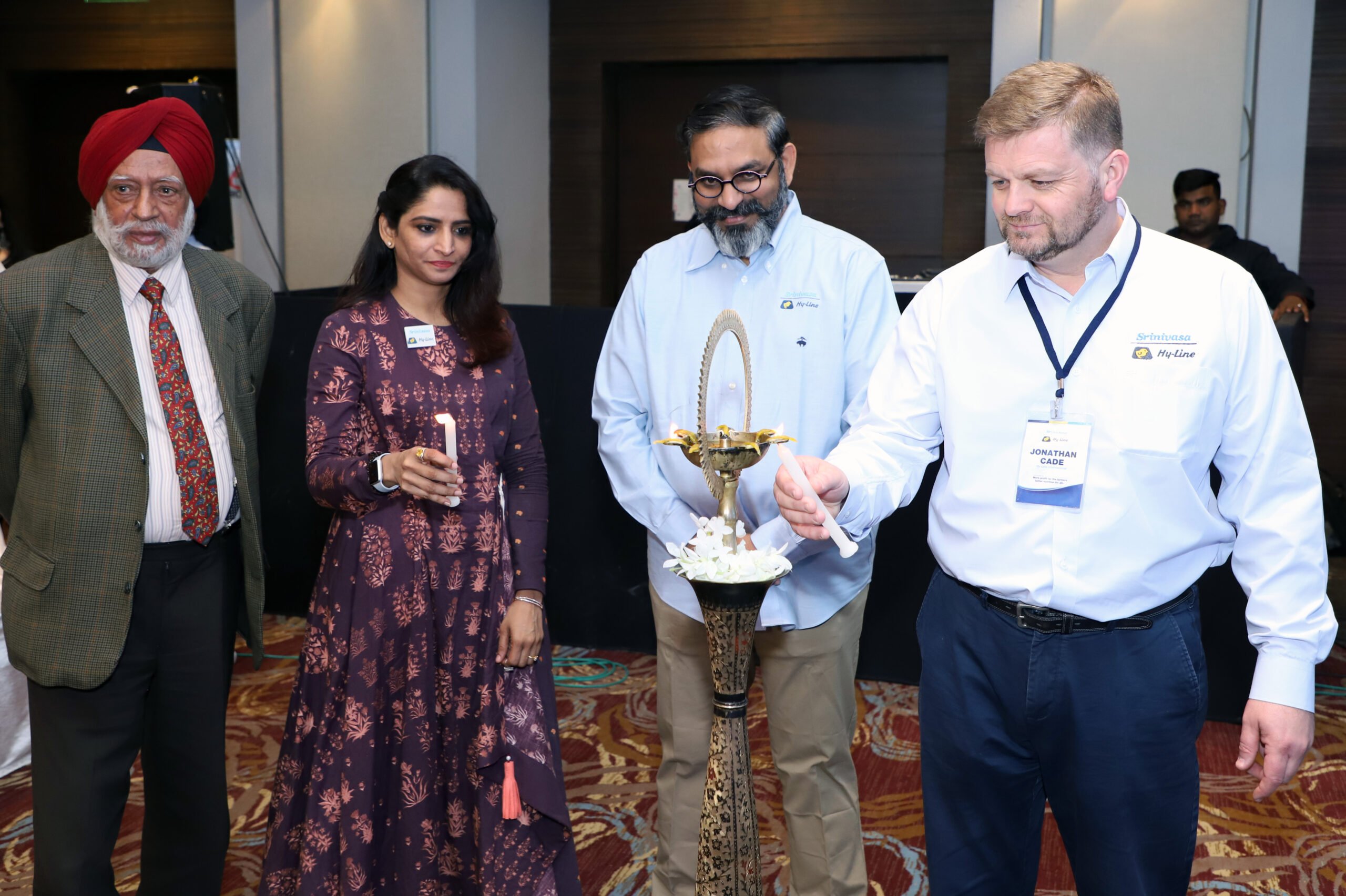 A partnership that has the potential to change more than just the poultry business in India. This 18 month old partnership is already a huge success story in South India. Farmers overjoyed with the new breed of layers and seeing profits!!
This 18 month old partnership is already a huge success story in South India.
Farmers overjoyed with the new breed of layers and seeing profits!!
Srinivasa Farms, the industry leader in poultry breeding announced its extension of its strategic partnership with Hy-Line International, the world leader in layer poultry genetics into North India. Through this partnership Srinivasa Frams will distribute Hy-Line commercial layers throughout India.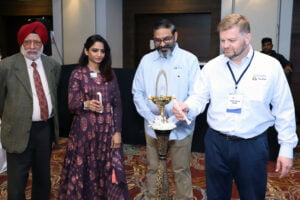 Srinivasa Farms entered into a strategic partnership with Hy-Line International in June 2017 in South India and the association is proving itself very successful. This partnership is seeing breakthrough results and beating performance standards through excellent customer service and technical assistance down south. Srinivasa Farms & Hy-Line International are now ready to extend this association into North India aiming for bigger success.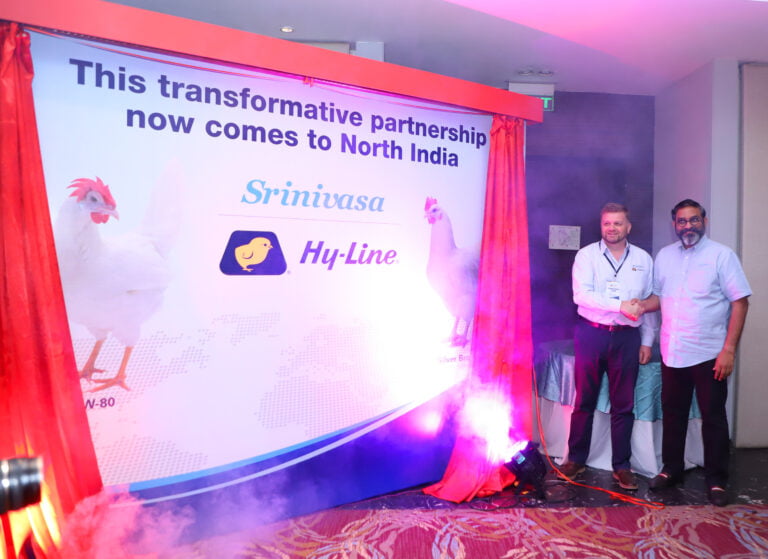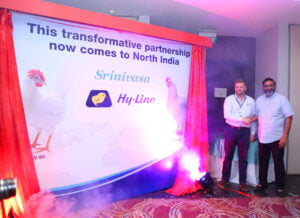 The size of the poultry industry in India is around INR 1000 Billion and is expected to grow at the rate of 8-10% over the next few years. The potential is enormous when one considers the fact that just 65 eggs are consumed per capita in India compared to a country like Japan where it is 330 eggs per capita. This partnership has relevance much larger than just a business association – it has enormous potential of making use of the genetically superior Hy-Line layers to feed the rising population of India with an economical source of animal protein.
Srinivasa has earned a reputation of being one of the best poultry breeding companies in the country, adopting international standards of quality, hygiene and efficiency. And this partnership with Hy-Line will ensure that they are the leaders in this market on all fronts. China, USA and India are the world's top three layer producers. Out of this Hy-Line dominant player in China and USA, but has a limited presence in India. With this new strategic partnership Hy-Line can, through an established and reliable partner like the Srinivasa Farms become the top layer breed in the world's 3rd biggest layer market within a short period of time.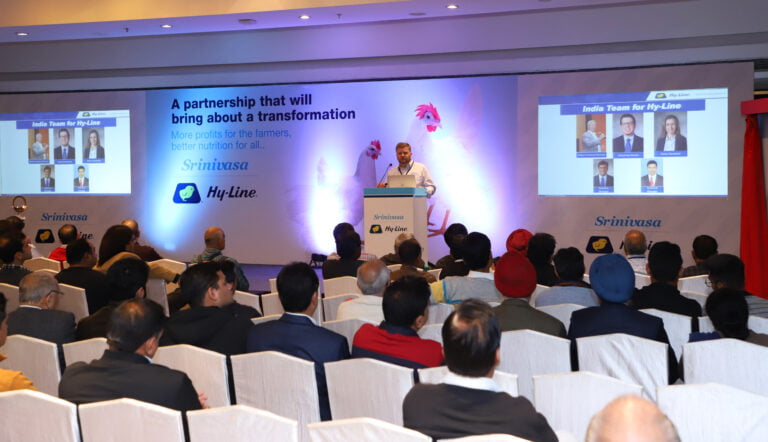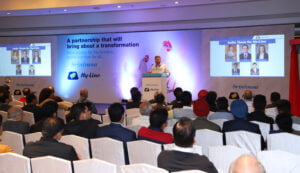 According to Mr. Suresh Chitturi, Managing Director of the Srinivasa Farms, "We as an organization have grown leaps and bounds in the last few years by innovating and forging strategic partnerships like this one with Hy-Line. I am sure that joining hands with a world leader like Hy-Line will enable us to deliver international quality products to the Indian consumer Apart from securing an exclusive license to sell genetically improved Hy-Line layer birds to Indian farmers, the company is taking part in a joint venture with Hy-Line for establishing layer bird breeding farms". "Layer bird business holds high-growth potential in the country and is expected to double the size to close to 500+ million birds in the next four-five years as the per capita consumption is expected to grow four-times from the present 65 eggs level, Chitturi added.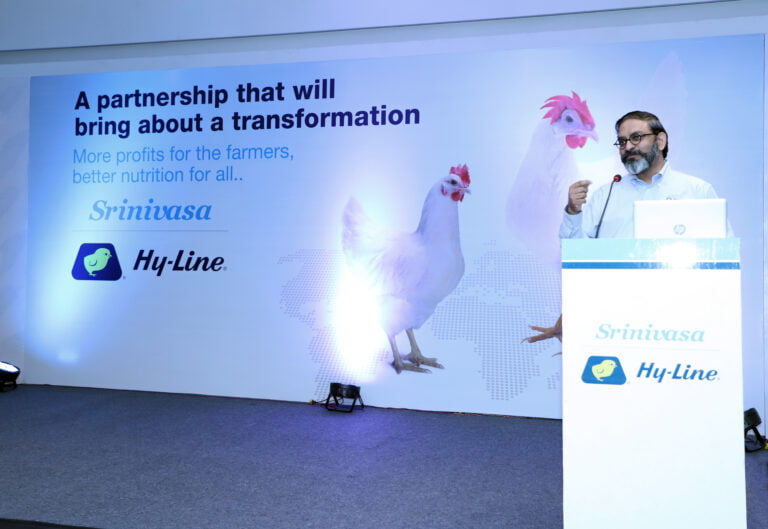 Mr. Jonathan Cade, President of Hy-Line International added, "We see the enormous potential of genetically superior Hy-Line layers to feed the growing population of India an inexpensive source of protein through a partnership with the Srinivasa Farms as we found a suitable partner in them, which has a rich experience in poultry management. Our success in South India is a proof to our commitment in delivering Quality produce.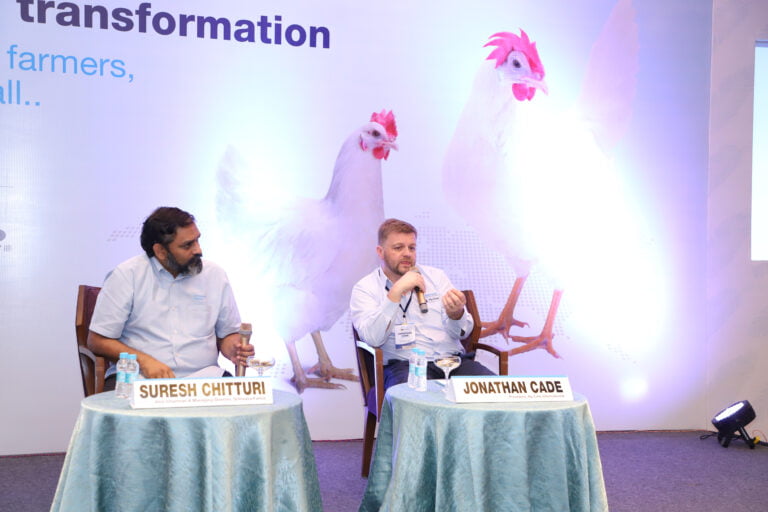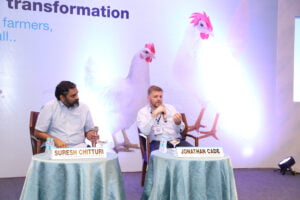 About Srinivasa Farms
The origin of Srinivasa Farms dates back to 1965. We have been a brand leader in the Indian Poultry industry since five decades and has over the years earned the reputation of being one of the best poultry breeding company adopting international standards of quality, hygiene and efficiency.
Srinivasa Farms is one of the Industry leaders in the Poultry industry and has more than 3000 employees. The company has a diverse portfolio of products and serves more than 2000 customers in more than ten cities of India.
Srinivasa Farms operates in sectors related to its core business such as Poultry Breeding, Broiler Integration, Agriculture, Chicken Processing, Poultry & Animal Feed, Goat Breeding, Food Retailing and Realty. A collaboration between Srinivasa Farms and Malaxmi Group, has resulted in setting up a Mega Food Park Project (MFP) in Prakasam District, Andhra Pradesh.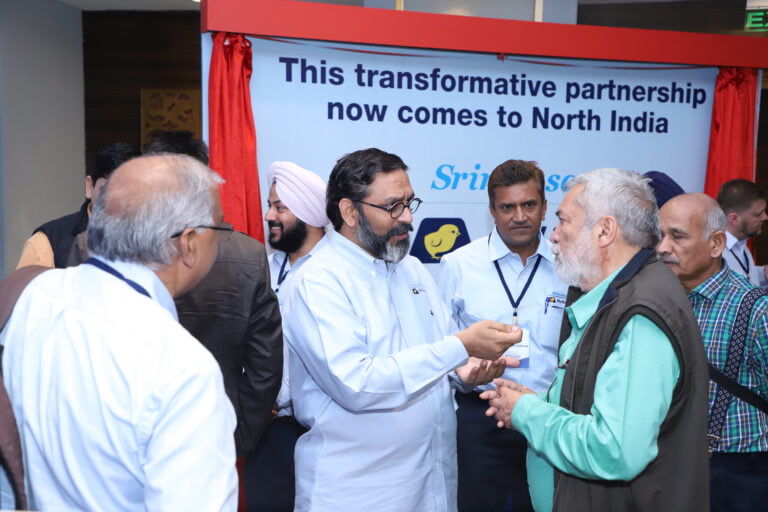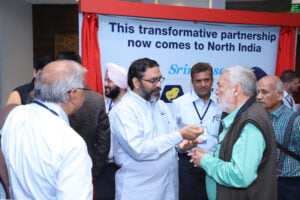 Srinivasa supports and mentors its farmers and customers with modern production practices and technical expertise through a team of pathologists, microbiologists, nutritionists and veterinarians and positioned itself as one of the country's largest producer of layer birds.
About Hy-Line
Hy-Line International is a world leader in poultry layer genetics with a rich history of innovation. Founded in 1936, by Henry A. Wallace, Hy-Line was the first poultry breeding company to apply the principles of hybridization to commercial layer breeding. Today, Hy-Line International continues to be a pioneer as the first company with its own in-house molecular genetics team leading the industry in application of DNA-based technology to its breeding and genetics program.
Hy-Line produces and sells both brown and white egg stock to more than 120 countries worldwide and is the largest selling layer in the American egg industry and around the world. Hy-Line brand brown and white egg birds are sold in the northern and southern hemispheres and from the arctic to the Antarctic through a network of national distributors, wholly owned subsidiaries and joint venture organizations.