News
ILDEX VIETNAM 2020 POSTPONED TO JULY 21-23, 2021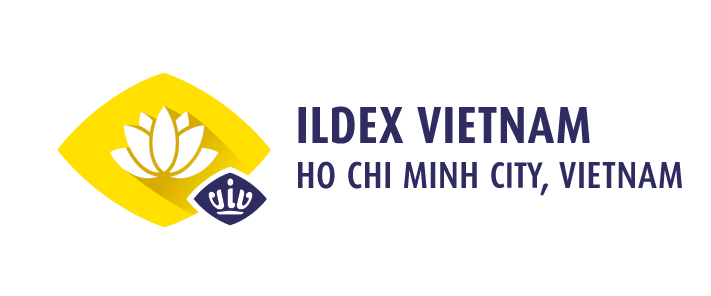 October 5, 2020
VNU Asia Pacific, in conjunction with the majority of exhibitors, have decided to postpone ILDEX Vietnam from its original date of December 9-11, 2020 to July 21-23, 2021.
Since the announcement of our previous postponement, Vietnam has experienced a local COVID-19 surge. Although the surge remains manageable, global travel restrictions continue along with a mandatory 14-day state quarantine for all visitors entering Vietnam. Immigration policies & regulations remain uncertain for the upcoming months and through the end of the year.
VNU Asia Pacific and all of our stakeholders are dedicated to creating a safe and successful event. By listening to multiple voices throughout the industry and considering the effects of the show under the current circumstances, we feel postponing the show to July 21-23, 2021 is the right decision at this moment.
ILDEX Vietnam team is now working together with our partners on presenting the show virtually to connect exhibitors with the Vietnam & ASEAN livestock industry during this difficult time. We hope to present a stronger, more interactive show to all of our clients when it returns from July 21-23, 2021.
For more information or any details related to the postponement, please contact our project team via ildex@vnuasiapacific.com or call us at +66-2-111-6611.Please stay safe, and we look forward to welcoming you to Ho Chi Minh City again from July 21-23, 2021.
For more information, please visit the official website at www.ildex-vietnam.com.
EXHIBITIONS CALENDAR 2021 – 2022
| | | |
| --- | --- | --- |
| Meat and Poultry Industry Russia 2021 | May 25-27, 2021 | Crocus Expo, Moscow, Russia |
| VIV Turkey 2021 | June 10-12, 2021 | Istanbul Expo Centre, Istanbul, Turkey |
| ILDEX Vietnam 2021 | *July 21-23, 2021 | SECC, Ho Chi Minh City, Vietnam |
| Poultry Africa 2021 | September 1-2, 2021 | Kigali Convention Centre, Kigali, Rwanda |
| VV Qingdao 2021 | September 15-17, 2021 | Qingdao Cosmopolitan Exposition, Qingdao, China |
| VIV Asia 2021 | September 22-24, 2021 | IMPACT, Bangkok, Thailand |
| Meat Pro Asia 2021 | September 22-24, 2021 | IMPACT, Bangkok, Thailand |
| Free From Food Asia 2021 | September 22-24, 2021 | IMPACT, Bangkok, Thailand |
| VIV MEA 2021 | November 22-24, 2021 | ADNEC, Abu Dhabi, U.A.E |
| ILDEX Indonesia 2021 | November 24-26, 2021 | ICE, Jakarta, Indonesia |
| | | |
| --- | --- | --- |
| Aquatica Asia 2021 | *November 24-26, 2021 | ICE, Jakarta, Indonesia |
| VICTAM and Animal Health and Nutrition Asia 2022 | January 18-20, 2022 | BITEC, Bangkok, Thailand |
| VIV Europe 2022 | May 31-2 June, 2022 | Jaarbeurs, Utrecht, The Netherlands |