News
Aviagen Broiler Breeder features at Poultry Entrepreneurship Seminar and Expo in Jammu and Kashmir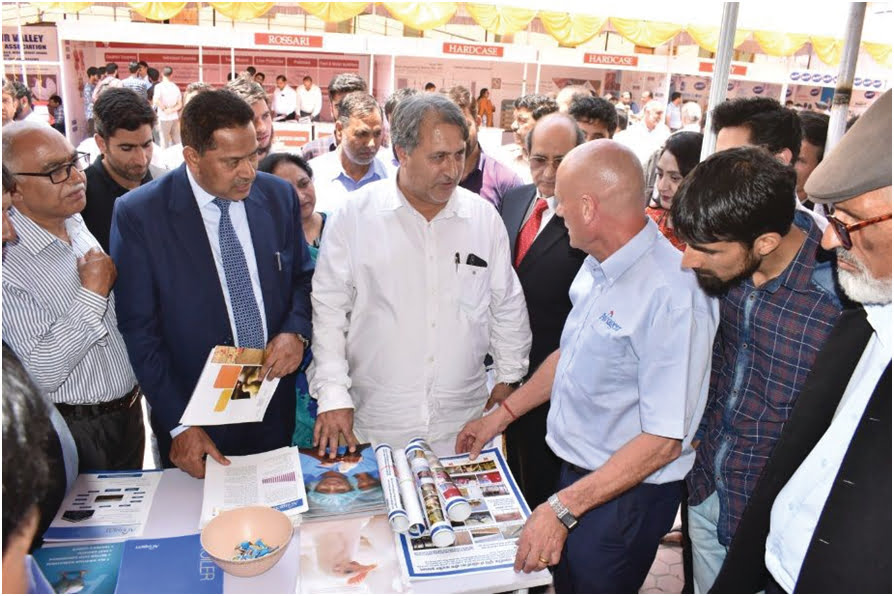 Event promoted self-sufficient poultry production for Jammu and Kashmir
On June 29, Aviagen® India exhibited at the one-day Poultry Entrepreneurship Seminar and Expo 2019, which was held at Sher-e-Kashmir University of Agriculture Sciences & Technology of Kashmir, Srinagar and Jammu and Kashmir (J&K). The aim of the annual event is to encourage poultry production in the state and to inspire up-and­ coming professionals to take up poultry as a career.
Strong support for J&K broiler producers
The Expo was officially opened by Dr. Asgar Hassan Samoon, J&K's Principal Secretary to Government, Animal/Sheep Husbandry/Fisheries/Transport Department, who expressed his determination to develop the poultry infrastructure in the state of J&K. To do so, he has supported incentive programs for would-be investors and entrepreneurs to invest in the state, which currently imports the majority of its poultry meat. Aviagen and other supporters of the development of the industry in J&K assert that the state is well-positioned to become self-sufficient in meeting the growing needs of its people for high-quality, nutritious and affordable chicken meat.
"The state's climate is ideally suited for broiler production with plenty of fresh air, clean water and low humidity," commented Paul Gittins, Senior Advisor for Aviagen India." Aviagen is committed to helping farmers feed people in their local communities, and we work closely with them to ensure their success. We appreciate the efforts of Dr.Samoon and share his commitment to help J&K farmers become self-sufficient in providing their current and future generations with a healthy and sustainable source of protein."
308AP broiler breeder – the ideal bird for the J&K market
Known locally as the 308AP, the broiler breeder continues to grow in popularity throughout India, andhas unique traits to help advance the businesses of poultry producers in J&K, including a strong balance of all-weather robustness, along with a healthy growth rate, good chick numbers and high meat yield.
"Our stand at the event was busy, as we shared the latest flock management advice with J&K broiler farmers," said Dr. DeepakPratap Singh,Aviagen India Regional Technical Manager. "A typical topic of conversation was how to improve the biosecurity, health and performance of the 308AP. We enjoyed strengthening these important relationships and learning how we can enhance our service to the growers and their communities."