News
Alltech launches fifth annual art contest for children, invites nationwide participation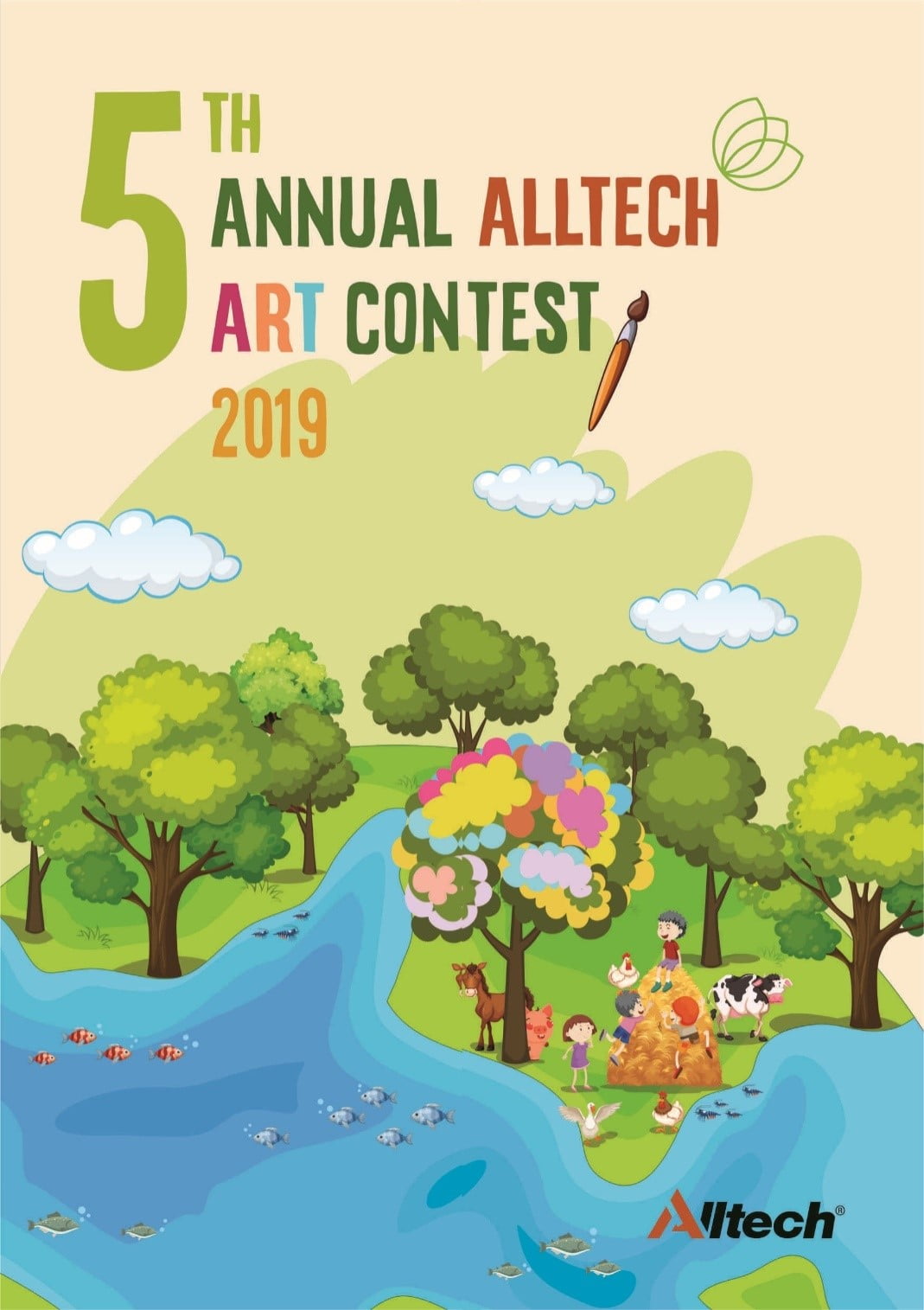 Bengaluru:
Alltech India, a leading global animal health and nutrition company, announces an art contest for school children. The fifth Alltech India painting competition will accept entries from Aug. 1­stto Sept. 30th, 2019.
The world is changing rapidly, with the global population estimated to reach9 billion people by 2050. Of that growing population, today's children willbe the stewards of tomorrow's planet Earth. Although many headlines are dominated by doom, forecasting a future of inevitable and imminent disaster, we envision a world of abundance, made possible through new technologies and the world's most valuable infinite resource — human ingenuity.The creative and optimistic ideas of children can truly change the world. To showcase these ideas, we invite children to submit artwork to this year. Alltech Art Contest, featuring the theme "Planet of Plenty™" Our Planet of Plenty vision propels us into a new world of possibility, where anyone and everyone can positively impact the world around us. We all have unique journeys, but if we work together, our destination can be the same: a Planet of Plenty in which there is enough nutritious food for all, the world's resources are responsibly managed for future generations, and people, animals and plants thrive.Learn more about Planet of Plenty by visiting PlanetofPlenty.com or following #PlanetofPlenty on social media.
Timeline: The contest is open from1st August to 30th September 2019.
Eligibility: Students aged between 5 – 16 years.
Top 12 winners will be rewarded with a cash prize of $100 and a certificate. Artworks of winners are published in the Alltech India Calendar 2020.
Painting Rules
The art work must be on paper of A4 size (210 × 297 mm) distributed by Alltech.
Acceptable tools of painting include crayon, water colour, oil paint, acrylic paint, poster colours, colour pencils or pastels.
The theme "Planet Of Plenty" should be the main focus of the art work.
All participants are required to fill out the registration details in the space given below the canvas clearly in English language. Half-filled /unfilled forms are not accepted. Art work must be unsigned by the artist.
The completed art work should be scanned and sent toalltechartcontest@alltech.com.
The hard copy of the art workmust be sent to the Alltech Bangalore office addressby post/courier.
No differenceshould be observed in the originalart work and scan copy submitted.
For more information, please contact your local Alltech sales manager or Ms. Vinny Madhuri Mobile: 9663709163/ Ms. Raksha P RMobile: 7338679666
E-mail: alltechartcontest@alltech.com.