News
Indian Herbs conducts technical seminar at vijayawada on "phytogenic feed supplements (pfs) for sustainable and profitable poultry farming"
Vijayawada:
Indian Herbs, the pioneer & global market leader and No.1 company in Herbal Animal Health Care Products Industry since 1951, conducted a Technical Seminar at Gateway Hotel, Vijayawada on its unique range of herbal poultry products on 26thFebruary, 2019. The aim of Technical Seminar was to spread the awareness about herbal poultry feed supplements which are the best alternatives of synthetic products and are helpful to reduce the production cost of feed for better profitability.
The technical seminar was conducted by highly professional marketing and technical team of Indian Herbs. Those present on the occasion were Mr. Balaram Bhattacharya, Executive. Vice President (Marketing & Sales), Dr.Shivi Maini, DGM (Technical), Mr.V. Rangacharya, Regional Manager, AP and Mr. A. Harikrishna, Area Manager, Vijayawada. Dr. V.Ramasubba Reddy, Retd. Professor & Head, Hyderabad was the Chief Guest of the Seminar.This Seminar was attended by the important Poultry Farmers and Feed Millers.
The Technical seminar commenced with the welcome address of Mr.V. Rangacharya, Regional Manager, Andhra Pradesh. He greeted all the guests.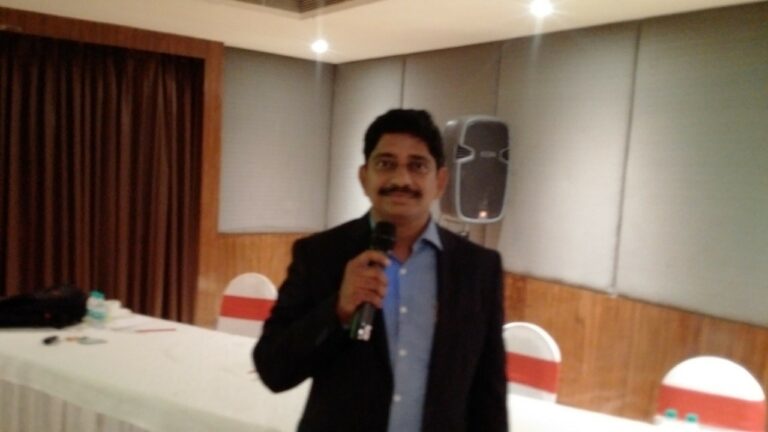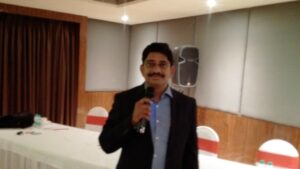 Mr. Rangacharya giving welcome address
Mr.Balaram Bhattacharya, Executive VP (Marketing & Sales) had given corporate presentation on Indian Herbs and informed the participants about the activities being undertaken at R&D Centre of Indian Herbs for ensuring best quality and result oriented herbal poultry products. He has also informed the guests about the various achievements of Indian Herbs during its long journey since 1951. Today Indian Herbs is the leading company of the world which is providing the efficacious herbal products on much economical prices than synthetic products.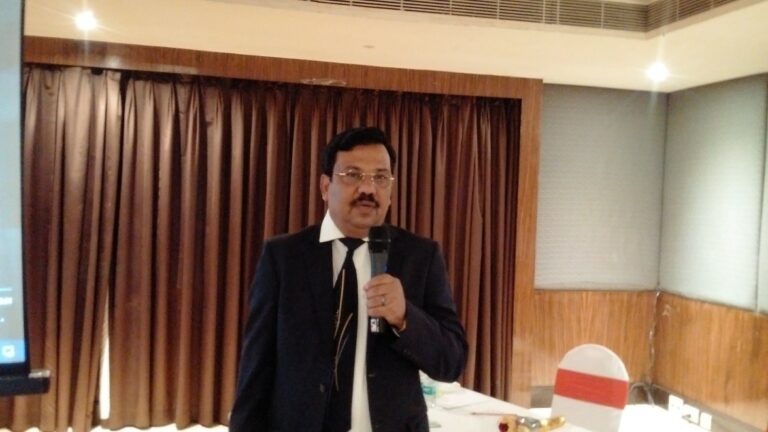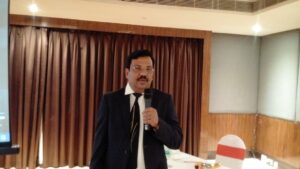 Mr. Balaram Bhattacharya, giving corporate Presentation
Dr.V. Ramasubba gave a detailed and comprehensive presentation on fundamentals of poultry management and practices. He apprised the participants that sound management practices are essential to optimize production and maximizing returns on investment. He elaborated the importance and benefits of alternate and natural feed additives in optimizing feed efficiency, nutrient utilization and for sustainable and profitable poultry farming.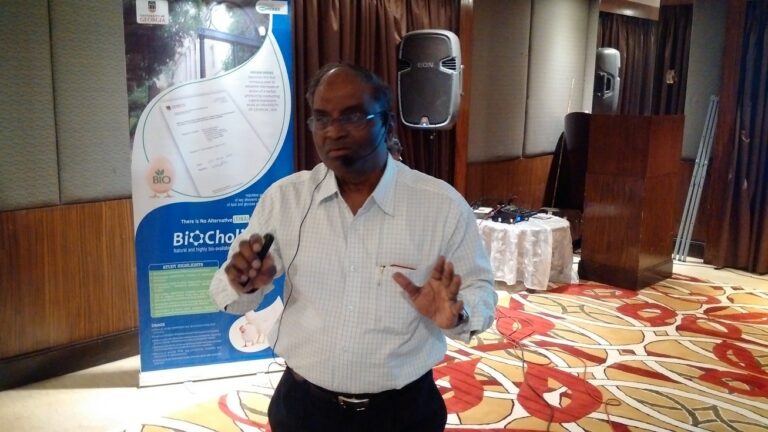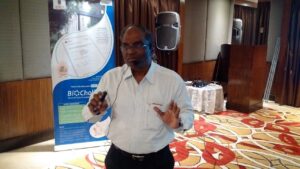 Dr. Ramasubba Reddy presenting technical presentation
Dr. Shivi Maini, DGM (Technical) gave detailed presentation on the products of Indian Herbs such as BioCholine, Herbiotic FS, Herbal C, E-Sel Power, LivoLiv-DS, Animunin, MagaCal, ProLibid etc. In the presentation she elaborated the unique features and benefits of the natural products of Indian Herbs and also showed results of the studies conducted on the products of Indian Herbs in India and abroad.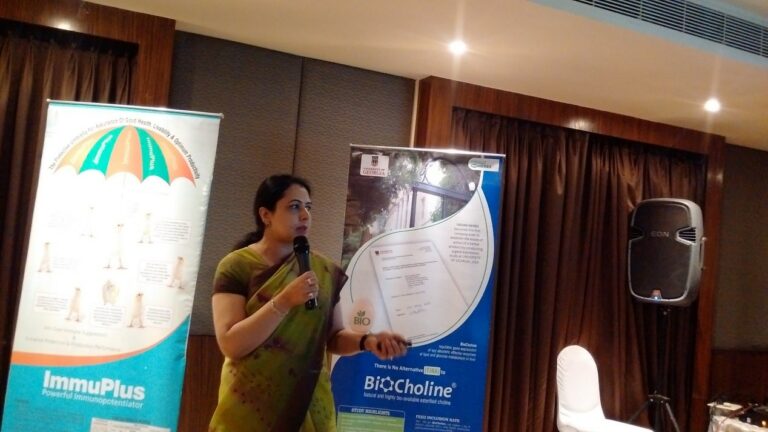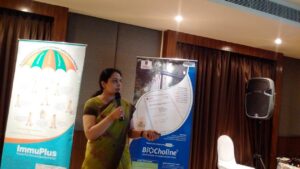 Dr. Shivi Maini, giving technical presentation of products
She mentioned that in view of major food and feed safety concerns, scientists, academicians and poultry producers around the world are looking towards the alternates to synthetic, chemical feed additives and antibiotic growth promoters (AGPs). Indian Herbs Phytogenic Feed Supplements (PFS) are natural, safe, highly efficacious, environmental friendly solutions for sustainable and profitable poultry production,
The participants had taken keen interest in the presentation and they appreciated the efforts of Indian Herbs for undertaking in-depth research based on latest techniques of molecular biology and genomics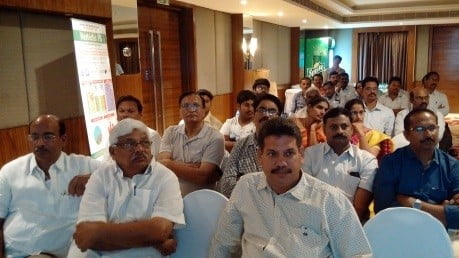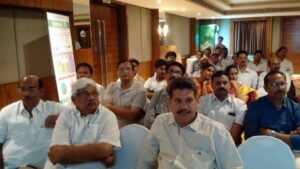 Audience at seminar
Mr. A. Harikrishna, Area Manager thanked all the participants for their active participation in the seminar.
It is high time that the farmers and consultants should support these eco-friendly cost saving natural poultry products for the common objective of profitable poultry farming.